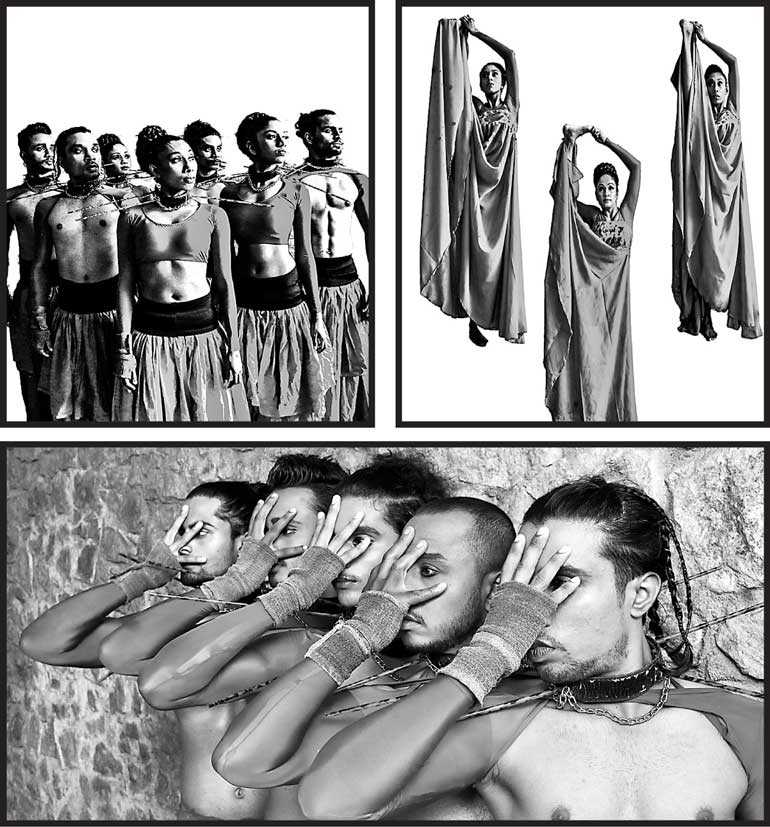 nATANDA's International Contemporary Dance Festival Colombo 2018
Curated by Kapila Palihawadana, organised by nATANDA Dance Theatre of Sri Lanka
nATFEST, an international contemporary dance festival organised by Sri Lanka's first contemporary dance company, nATANDA Dance Theatre of Sri Lanka, will be held from 10 to 11 November at the British School Auditorium at 7 p.m.

The festival is to commence on 10 November and conclude in Colombo on 11 November. At the Festival Nan Jombang Dance Company from Indonesia will be presenting their work with nATANDA Dance Theatre of Sri Lanka.

Apart from that there will be a matinee performance on 9 November by the students of nATANDA School, Shreepali, University and Visual and performing Arts University Colombo. Wesley College will join to do the opening act of the festival on 10 November, the first night of the festival.

A space and stage for all

nATFEST is a festival that creates a space and stage for all cultures, ethnic groups, minority groups and nationalities. Apart from the vibrant and rich performances during the festival, Nan Jombang Dance Company will conduct workshops at Temple of Arts in Kiribathgoda from 9 a.m. to 2 p.m. on Saturday 10 and Sunday 11 November in order to exchange different dance styles amongst international and local artists. They are open for the general public.

This very spirit of exchange is what makes the festival difference from most of the festivals and that it is this formula that nATANDA hopes to use in years to come and it would help to understand the other better and encourage unity amongst cultures.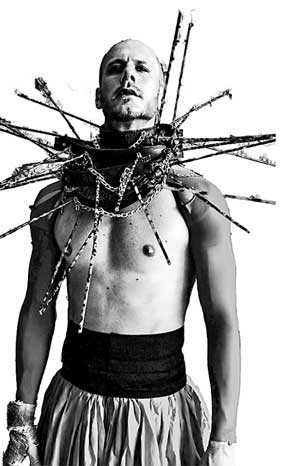 nATFEST journey

nATFEST began in 2015, and is the first and only annual international contemporary dance festival in Sri Lanka. For the past three years, nATFEST has hosted international dancers from USA, India, Lebanon, South Korea, United Kingdom, Australia, Malaysia, Luxembourg, and Germany, and local dancers from Jaffna, Batticaloa, Kandy, Colombo, and Ratnapura, and has had over 6000 audience members at nATFEST collectively.

The outreach at nATFEST workshops were also immense as the festival has had 500 members of the public/non-dancers attending. nATFEST 2016 saw the festival travel to Kandy for the first time, and last year nATANDA took the festival to Jaffna.

The idea that art could bring people together and appreciate it together may seem like a humorous delusion to some. However, it is a fact that art is used by many developed countries to boost creativity, modern thinking and the economy; three factors that help broaden the mind, and in return bring understanding and respect towards its citizens of various backgrounds and cultures. The freedom to express oneself through art has its healing properties, and in return could bring about healing effect on the viewers.

nATFEST is not only a creative, educational platform for dancers, but it is also an environment where the exposure to many talents could lead to local and/or international career opportunities for budding artist in the field of dance.

Although Sri Lanka is known widely for its Kandyan dancing (popular among tourists), should the dance culture of the country be narrowed down to one dance style? This vibrant and tropical island deserves a better repertoire in modern and traditional dance simply because of the many talents that are hidden amongst minority groups that are not given the chance to showcase their work. It is for such dance groups that nATFEST gives opportunity to come into the limelight. Given the chance, it could be these rare creative minorities that could create a new era for all dancers in the country.

The concept of dance

Art forms are what taps the very core of human nature. Dance began as an expression of worship to the many gods. For the very purpose that early man had created it, and it is still used for religious rites even after thousands of years. It is the arts that lead to the development of man and his thought process, so let's not underestimate the potential of dance in modern day society in a developing nation.

The concept of dance in Sri Lanka is predominantly dominated by the age-old classical and traditional. Though it has every right to continue as it is, it is an art form that the island embraced since 3,000 years, and it has developed over many centuries.

Dance began as a privileged sight in Sri Lanka, where only royalty or the top in the hierarchy of social order was allowed to enjoy. In modern times, however, everyone can enjoy dance and anyone is at liberty to perform dance. Arguably this resulted in either the downfall or the rise of a liberal art form "dance".

In dancing one must be an explorer; an adventurer with the thirst to find the ancient and modern melodies and techniques while keeping the attention of the audience. You could call it a magical rarity when such elements are combined. This is the ideology of Sri Lanka's first contemporary dance company, nATANDA Dance Theatre of Sri Lanka.

Founded by Kapila Palihawadana in 2002, the non-profit organisation was established as a registered company in 2005, and is continuing to grow in 2018. The company is made up of 10 permanent dancers, and five trainees, known for their unique style in dance that combine Kandyan dance, classical ballet, and contemporary dance techniques.

Kapila has always been passionate of dance, and has danced since his early years despite being ostracised for it. He began his career as a Kandyan dancer, and moved on to learn classical ballet. In recognition of talents, he was awarded a scholarship to Germany where he learned contemporary dance under master dancers and exponets such as Christino Kono, Biasuty and Tomi Passonen, Irina Pauls, Manual Quero, Devid Bolger, Sasha Waltz. The company immensely makes use of his extensive knowledge of dancing and his masterly in the above dance forms.

Apart from being the founder, he is also the Artistic Director and the Choreographer of the company. Combined with his and his dancers' passion for dance, and their love for Sri Lanka, it was decided that an international contemporary dance festival would be planned to promote unity through dance which is now known as nATFEST; dance for life!
---
Venue: The British School Auditorium
When: 10 and 11 November
Time: 7 p.m.
Who will perform: Nan Jombang Dance Company from Indonesia and nATANDA Dance Theatre
Tickets: Rs. 6,000 (including gala dinner); Rs. 2,500 front rows; Rs. 1,500 back rows
Contact: nATANDA 0722911703 or 0774841398; Warren – 0777555904 (from 6 a.m. to 4 p.m.); email kesarakx@gmail.com.
---