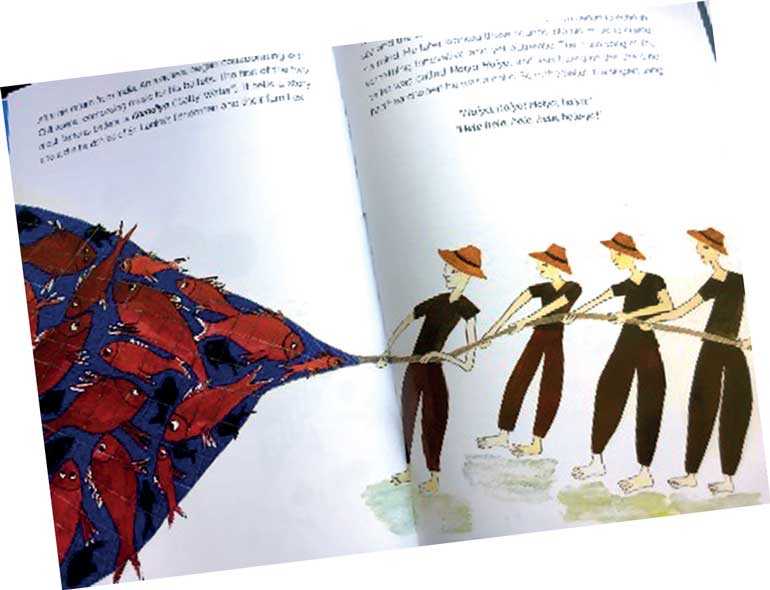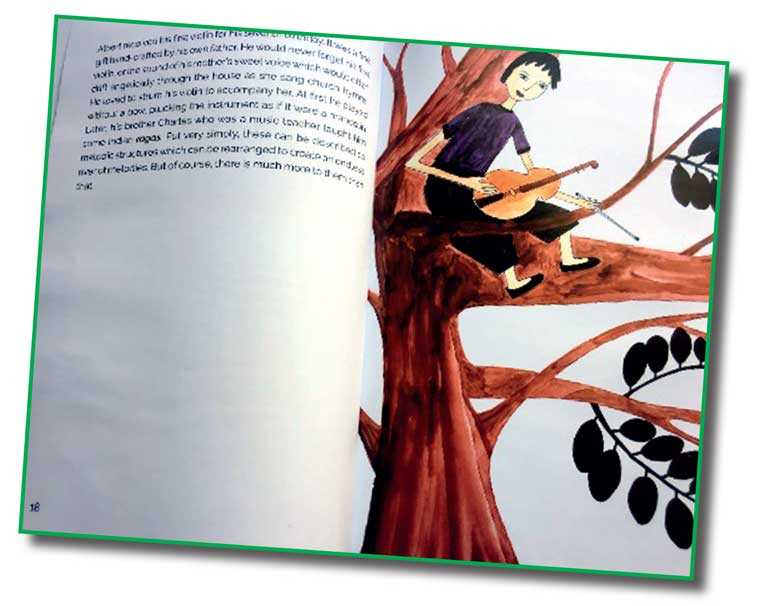 Much has been written about Pandith Amaradeva (1927-2016) in newspapers, weeklies and journals over the years. His is a captivating story of a boy from Koralawella, Moratuwa, fond of the sea becoming an internationally-renowned musician/singer.

'Pandith Amaradeva' is the title of the latest publication of his life story written by a research student reading for her PhD in Sydney. Abigail Jayasuriya in her 25th year smartly presents the story in a most readable manner accompanied by neat illustrations drawn by Yasoda, her mother, who in her first effort had done a superb job. Easily readable text mixed with colourful drawings make the presentation so tidy.

The Fast Printery Ltd. has done a superb print job and Akila Sella Hennedige's designing deserves an applause.



The opening paragraph captures the reader who is able to create a picture in his mind: "In the coastal village of Korawella, Moratuwa, the air is crisp with the saltiness of the sea. The sound of rushing waves and squawking seagulls can always be heard. Here lived a very fine carpenter called Wannakuwatta Waduge Don Ginoris Perera. Carpentry was a trade that ran in the family, and therefore all its skills and tricks had been passed down through many generations. With his own talent and the knowledge ancestors had given him, Ginoris was one of the best carpenters in the Moratuwa area. He had a speciality for repairing violins."

Youngest in the family of six children. Albert received his first violin on his seventh birthday when the father realised the young son's love for music. It was hand-crafted by the father.

Being close to the sea Albert with his siblings used to go to the beach often. They saw fishermen "their hair flapping in the sea breeze as they perched atop their wooden boats, pulling in the heavy fishing lines together". Together they chanted 'Hoiya, hoiya'- words that Albert picked up when he composed music for Chitrasena's ballet 'Karadiya' based the life at sea.

Abigail describes Albert's involvement with Radio Ceylon and how he, along with Madawela S. Ratnayake produced the programme 'Jana Gayana' inspired by folk songs. The early songs he sang in 'Madhuvanti' where Mahagama Sekara composed the lyrics take the readers to an era virtually forgotten by many.

The beauty in the book is relating a story in pictures as well.

As I read the final paras I was reminded of my last meeting with him in Sydney where we chatted about the 'good old days'. He was virtually hidden after the show where he showed signs of fatigue. But he never let the fans down and no doubt he was inspired after seeing the full house.

Abigail winds up the story in words that move everyone: 'Crowds of people dressed in white gathered around the square, and special invitees sat within it, struggling to stop the tears streaming down their faces. A chorus of singers sang 'Sasara Wasana Thuru'. They were all his friends and they sang despite the lumps that had formed in their throats. After the blasting of the canons, it was time to light the pyre. Pandith Amaradeva had requested that the song 'Mala, Hiru Basina Sande Yame' ("When the sun dies in the evening") should be played at this moment, as a farewell to his people.'