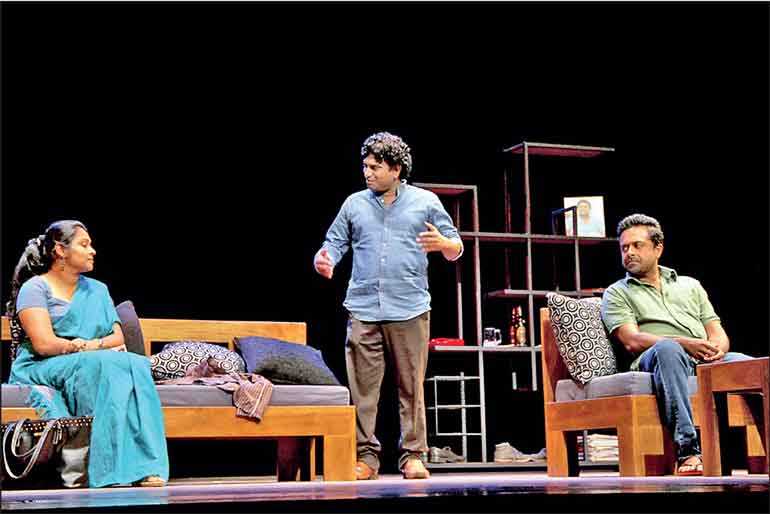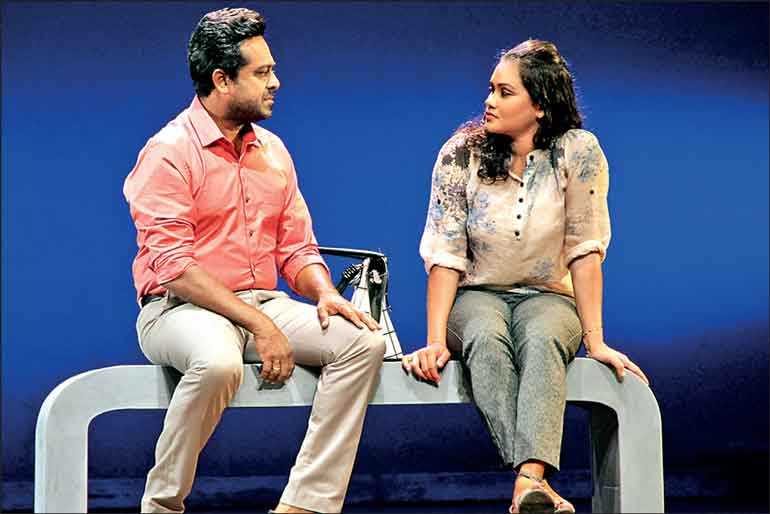 By Vel May de Sission

A man loves a woman. But he also loves another woman. And he tells the first – his wife – about the second – his co-worker. Then she finds out, by snooping into his carelessly left lying around mobile, that they've been texting each other. Confrontation ensues. Sparks fly. End of story? Not quite. And even when it ends an hour later, you're left with more questions than answers. That's life.

So Sinhala theatre audiences were treated to a second run of this well-made play. The first time round, the buzz was so high that probably the reprise of a single Saturday was by 'popular demand'. Pity that the auditorium was not as full as it could or should have been. It was a slice of life approach to original drama that bears reproduction and review. It's spicily realistic.

The story continues. The man insists on dallying with his paramour. His wife confronts the scarlet woman. Then takes up with her former lover. Twist in the tale. Man and co-worker are embroiled in a workplace scandal. Not sex. But money. And it's worse. Cupidity can be the undoing of a reputation far more viciously than Cupid can. It far torrider than a love affair; it's also lucre.

That the man in the midst of the scandal is open and honest about his feelings makes him eminently likeable. He's not loveable, nor a rogue, but a complex character trying to stay true to his feelings. The problem arises when he expresses them to his wife. She's quite a character too, and doesn't hesitate to confront her husband's mistress, adding twists to a complex but realistic plot.

Is the play all about plot and character? Not really. But there's a believable depth to the characterisation that makes the spicy slice of life all the more appetising. And the plot – moved along by dramatisation as much as studious attention to detail in terms of set and props – is credible if a tad contrived. Still, not beyond the bounds of possibility. In fact, it probably happens every day?

Themes

It was an original script. Based on ordinary work-a-day happenings like workplace romances, corporate scandals, love in marriage, lust outside it, life in suburbia with all its humdrum and heartbreak. But it managed to provoke an optimal emotional response from audiences, because it didn't sugar-coat character motivations. And a studied and professional approach by the players helped to keep a short sharp play, with surprisingly rapid development, memorable – longer after we the audience went home.

There was no resolution to the plethora of issues that bedevilled the five people under stress in the play. When the wife makes her attention speech or the husband struggles with trying to resolve the issue to everyone's satisfaction while retaining his own integrity, audiences are left wondering what the title's "well-made decision" was. We are never told. A wonderfully open-ended climax – in reality, an anticlimax or suspended resolution – emphasised the inglorious uncertainties of life.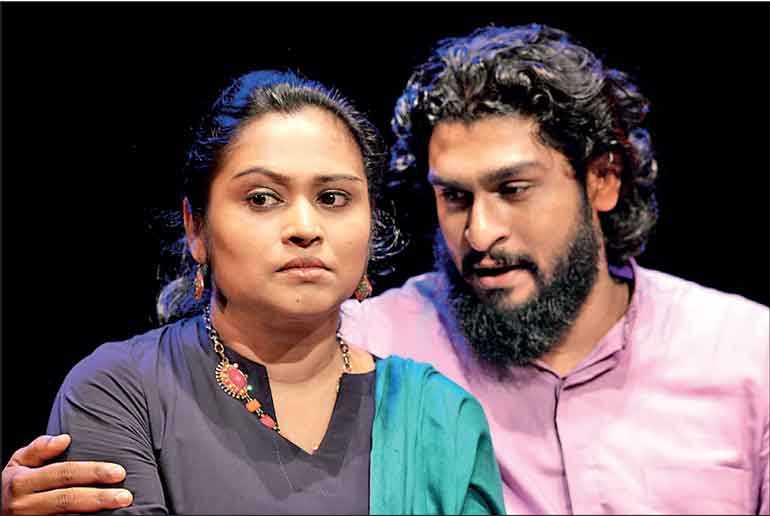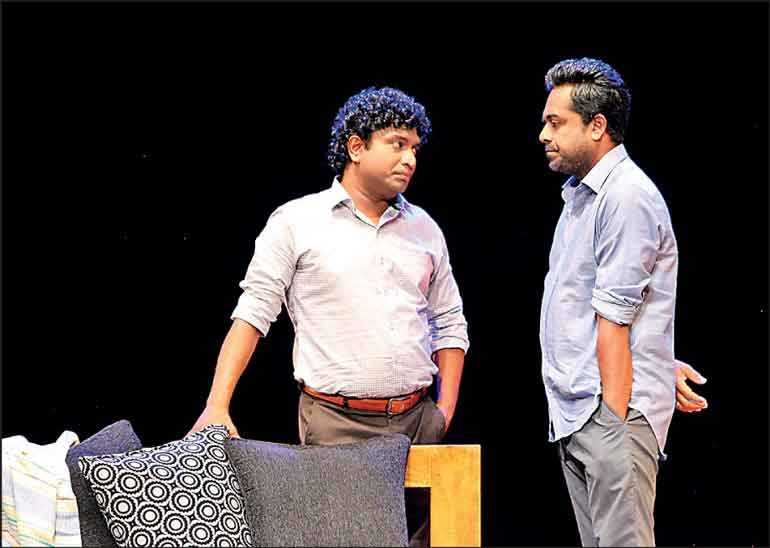 Treatment

The set was functional, minimal but not threadbare, paid great attention to detail and was indicative of plot and character development. At the beginning, the married couple's home is lived in and filled with happy memorabilia on the mantelpiece. As their lives fall apart and relationships crumble, the items on the domestic scene disappear – as if to suggest a systematic stripping of everything that had once made sense and given the middle-class duo's life significance.

There was good use of the apron of the stage. After short scenes driven by dialogue and intense character interaction, audiences were afforded some relief. The main players walked into spotlight, stage left or right, to deliver stilted monologues that served as narration, interpretation, a nod to the need to change sets. That methodical blocking out was curiously counterpointed by well-heeled movement across the centre stage by the small cast. There was great body language.

This physicality was undergirded by fantastic facial expressions. The slightest nuance in characters' inner thought processes was captured by an uplifted eyebrow, a tapping foot or nervous tic, the movement of a handbag signifying a shift in levels of trust and openness. There was a consistent sense of rhythmic direction furthering the downward spiral of the protagonist's lives. A hidden hand – the playwright-director's – was fashioning conflict, tension, resolution, as surely as the players' own purposefulness.

To add welcome variation to intense changes in characters and their circumstances, diverse tactics were well-employed. A great special effect was the recreation of sight and sound – a smell of burnt diesel would have made the illusion perfect! – as a train passed by the beach where the clandestine lovers met. One character – the friend of the husband and a friend to the wife and family – provided comic relief with his unconventional approach to pursuing happiness.

I enjoyed every minute of its one-hour run. After the play, we were even willing to forgive the late start and earlier than expected end.

Tata-bye

Shall we say a word in praise of the vibrancy of Sinhala theatre in Sri Lanka? By all means! It's pithy, pointed and politically relevant to our life and times. Should English-language offerings be half as critically engaged instead of hankering after box office hits that rake in the shekels, our society would be more aware; better informed and alert to social trends or issues; and sensitive to the zeitgeist we live in. By no means. It's a pity so many of our elite socialite over-the-top productions pay only lip-service to creative dramaturgy.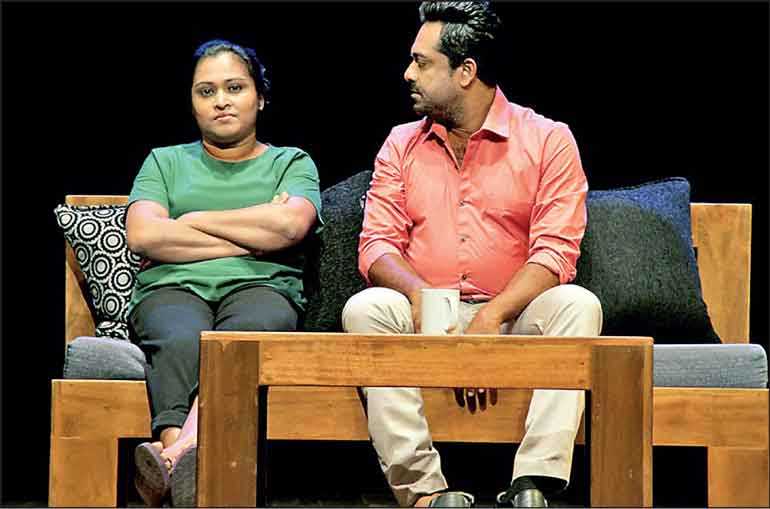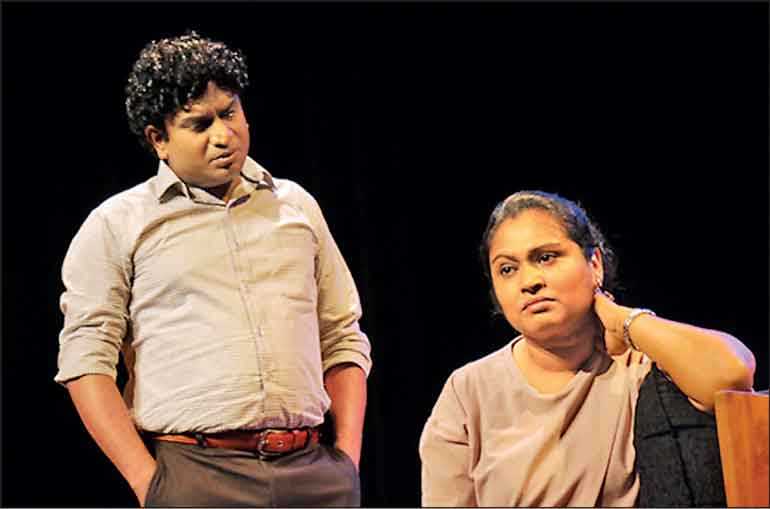 ---
'Hithala Gaththu Theeranayak' (A Well-Made Decision)
Written and Directed by Rajitha Dissanayake

Produced by the Freedom Theatre Group

Featuring: Shyam Fernando, Samadhi Laksiri, Dharmapriya Dias, Anuradha Mallawaarachchi, Theruni Ashansa.

From 9-10 November and then again on Saturday 19 January, The Lionel Wendt Auditorium, 7 p.m.