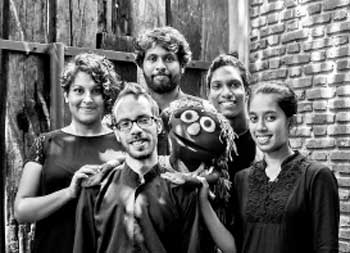 The Sri Lanka Norway Music Cooperation was established in 2009 and is funded by the Royal Norwegian Embassy and is implemented by Kulturtanken, Norway and Sevalanka Foundation, Sri Lanka.

The flagship program of the Sri Lanka Norway Music Cooperation was the Jaffna Music Festival and the Galle Music Festival. The destivals brought together audiences and Sri Lanka folk artists and the importance of this interaction, led to broadening the festival program to include a children's festival. The children's festivals have been well received by school administrators, teachers, and students alike.

Sri Lanka Norway Music Cooperation along with its key partner the Folk Music Conservation Centre of the Department of Culture commenced its School Concert Series 'Music is for All'. Inspiring young children is at the heart of Sri Lanka Norway Music Cooperation's School Concert Series. In the first concert series the young folk talent ensemble toured selected schools in Colombo, Anuradhapura and Batticaloa from children in the middle school. The second tour goes to primary school children in Colombo, Anuradhapura and Galle.

The Sri Lanka Norway Music Cooperation believes that music and arts are powerful expressions of what it is to be human. Creative and artistic acts connect us to the present, the future and also to traditions inherited from the past.

Under the direction of Dr. Sumudi Suraweera, musicians from MusicMatters Yohan Jayasooriya, Isaac Smith and Sarani Perera, dramatists Soluchana Dissanayake from Power of Play and Thilishiya Dilmi, along with Nelum worked together to demystify the interconnected elements of the creative process.

Nelum, the young puppet, helps explore the potential ways of reaching this balance between her musical world and her responsibilities in school. Opening her eyes to her own experiences as well as that of others, Nelum finds understanding and balance between the need for discipline and the space for creativity in the second expression of the school concert series 'Music is for All'.