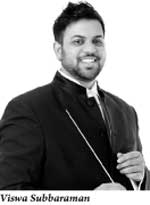 On 7 February, musicians of Sri Lanka and India will come together in a unifying platform of common passions to showcase a concert of symphonic music. Presented by the Symphony Orchestra of Sri Lanka, 'Music Beyond Borders' unites musicians from both countries in the celebration of a great milestone for both nations: 70 years of independence.

Marialena Fernandes, concert pianist of international repute now based in Vienna, will perform Mozart's Piano Concerto No. 27 under the baton of Viswa Subbaraman, a notable and accomplished conductor from the US. Subbaraman will also conduct the joint orchestra in Beethoven's Symphony No. 7 and Rossini's Overture to La Cenerentola.

Mozart's final piano concerto is one of the most subtle and perfect works in the repertory. Composed a year before his death, the concerto combines the simple elegance one has come to expect of Mozart with a sense of poignancy; the music is at turn luminous and tragic, and though this may simply be a product of an evolving style, one cannot but imagine it hints at a farewell

Written at the same time as his "Immortal Beloved" letters, Beethoven's Seventh is considered to have the same positive emotion. The celebratory, exuberant seventh symphony reflects a fleeting but happy stage in Beethoven's otherwise turbulent life. Beethoven himself called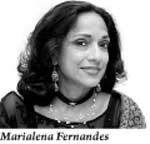 it "one of the happiest products of my poor talents."

The concert will start with the overture to La Cenerentola by Rossini. This is Rossini's take on the Cinderella story, and like many of his works, was written at breakneck speed. Though little heard in Sri Lanka, this is one of Rossini's best-known operas.

'Music Beyond Borders' will take place at the Ladies' College Hall at 7:30 p.m. Tickets and box plan at Lionel Wendt Theatre from 22 January.

'Music Beyond Borders' is sponsored by the ICCR Delhi and ICC Colombo, with Co-Sponsors Morison's PLC, Brandix Inspired Solutions, East India Holdings, Electronic Media Sponsors Yes FM, TV1 and Legends 96.6 with Hospitality Partner Fairway Colombo.