Participant-artist Prasad Abu Bakr talks about the many opportunities the annual event holds for artists and of other 'pluses and minuses' (that befalls upon it owing to other outside influences of course) especially at this year's event held last Sunday
Celebrating 25 years as an event truly dedicated towards opening up opportunities for artists from all walks of life and all corners of the country, 'Kala Pola' has created an aura of being the only platform for such activity and opportunity for all evolving artists at large.

This year around, since the event arrived at its 25th milestone its primary organiser the George Keyt Foundation and the event's principal sponsor all through the25 years John Keells Holdings made all arrangements to make it an all appealing celebration but it had to be postponed from its regular 'last Sunday of January' to 'last Sunday of February' owing to the Provincial Council elections held earlier this year and it still became a 'bit of a challenge' because there was a re-shuffling of the Cabinet on the new date – which was last Sunday.

I think whatever that common notion about the rich and affluent amongst the public that the rich are always in a comfort zone which ever political party welds power and whatever decision that government makes while in power, but this year's 'Kala Pola' did prove that notion wrong because though the event attracted the same enthusiasm as in the past – the usual buying power seemed to have taken a back seat in comparison.

However, that did not stop artists being able to sell or present their work to a large audience and receive recognition and on-the-spot criticism, which actually helps one to improve and be able to review one's own work!

During my three years of participating at this landmark event I have received a lot of feedback from different patrons whom I have known as leaders in the local art field (…and decision makers too) remarking that the standards have dropped over the years.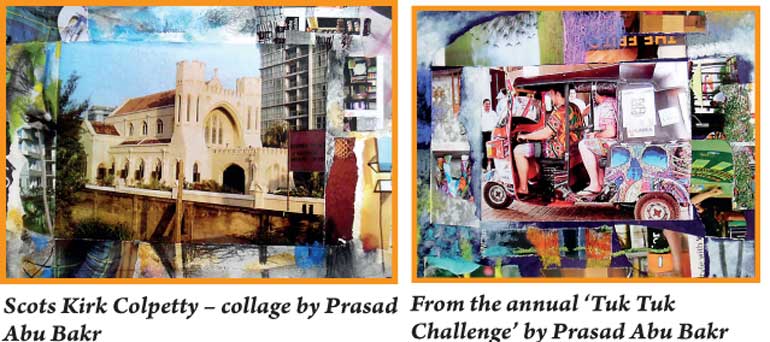 In my opinion its name 'Kala Pola' by itself allows 'ungraded' work of artists to be able to go on public view – it is the public who will decide – like at any 'pola' (fair) what is best for them and have the liberty of selecting from a vast spread; in return participating artists get the opportunity to be able to have a look at other artists' work. This is actually a rare chance – to be able to witness a vast collection of artworks by an equally vast number of artisans in one day is what makes 'Kala Pola' magical – both for the artist and art lover.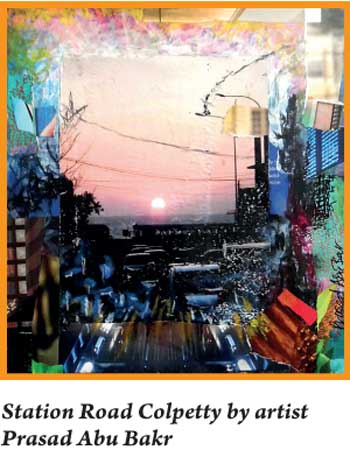 As in my case, though I have painted and dabbled in art since I was 10 years old, sometimes one tends to look outside one's passion for financial reasons and that led me to relax away from my painting and travel through designing for batik factories, interior decorating, creating handmade crafts, fashion designing and finally wrap-up as a journalist 25 years ago.

But as fate may have its own avenues taking us all over through life, it is only natural it will bring one back to the main highway one turned off from – so after a few showings of my works to the public (both painting and photography – which was also another childhood pastime of mine and I sharpened the art technically once I became a journalist) between 1997 and 2016 – During those years I was perturbed with the idea of having to work on two different subjects, especially when I had to plan to exhibit my work and had to treat them as two different entities.

My last solo exhibition held in November was presented by Alliance Francaise de Kotte at its auditorium. My collage collection was presented and appreciated – the work had a mix of my photography, painting and collage all within one picture, giving it a somewhat unique stamp of identity.

Since them I have worked on creating images on the same lines – making it a combination of my photography, painting and adding the collage technique around it. The work has been highly-appreciated by patrons and I hope to continue improving the technique and working on bigger pictures towards future exhibitions.

I probably will be able to show larger works at future 'Kala Pola' events, where I have found an enthusiastic crowd patronising art annually, proving that this annual event which is a combined effort – organised by the George Keyt Foundation and supported by John Keells Holdings – is the country's biggest art festival ever and will remain that way for many more years to come.