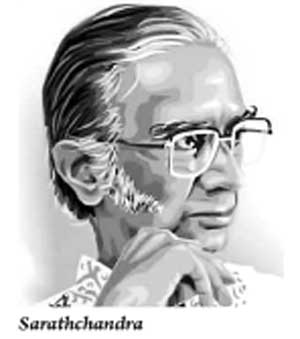 The Engineering Faculty of the University of Peradeniya has inherited the essence of art and culture from the Peradeniya University, where the gratitude for art and culture has remained unchanged over generations. The Faculty of Engineering, well-known as 'Kammala' in the University of Peradeniya, plays a pivotal role to take the artistic creations which is born in the university, beyond the university level and into the society.

Pera 82 Engineers' Association, the group of the past graduates of Faculty of Engineering, University of Peradeniya, engage for a noble mission, a non-profit oriented event, named 'Hanthana Pirumpuma' to highlight 35 years of being together along with the 75th anniversary of University of Peradeniya.

The Engineering batch of '82 will proudly present 'Hanthana Pirumpuma' a walk through arts and drama to leave behind the hustle and bustle of life to ultimate entertainment and extravaganza which will be held at the Bandaranaike Memorial International Conference Hall tomorrow, 12 November, at 6:30 p.m.

Exclusive works such as 'Maname' and 'Sinhabahu' by the erudite scholar of arts and drama Prof. Edririweera Sarathchandra together with 'Nari Bena,' 'Gajaman Puwatha,' 'Mudhu Puththu,' 'Vikurthi,' 'Bera Handa,' 'Dona Katharina' and dramas related to Tamil literature such as 'Ravaneshan' are brought forth to you under the direction of the well-renowned Sri Lankan dramatist K. B. Herath and musical director Ranjith Balasuriya and performed by famous, professional and our very own artists such as Prof. Maunaguru, Jayalath Manorathne, Nissanka Diddeniya, Prasannajith Abeysuriya, Rodney Warnakula, Rathna Lalani, Madhani Malwattage, Mithra Kapuge, Saman Lenin, Kaushlya Fernando and Janka Wickramasinghe.