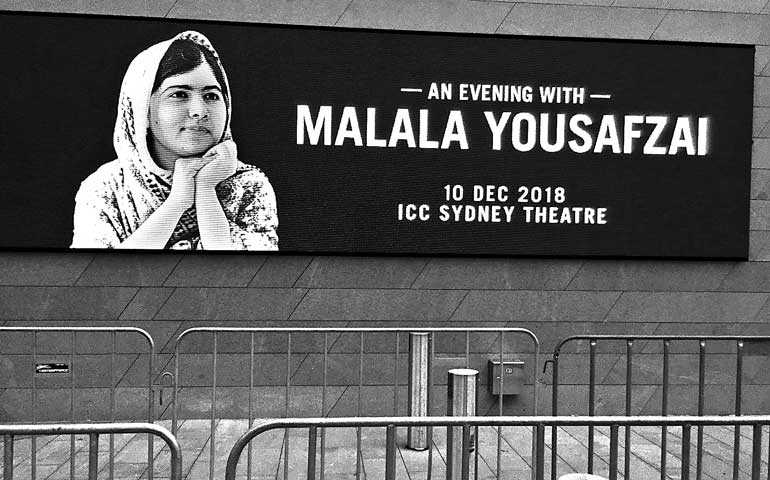 Inspiring, absorbing, entertaining – that's how I like to sum up 'An Evening with Malala Yousafzani,' the Pakistani girl who survived an assassination attempt by the Taliban at the age of 15 in October 2012. She was shot by the Taliban while getting back home from school on the bus with her friends.

She was addressing an audience of 8,000+ at the Sydney International Conference Centre where the near full house listened to her with pin drop silence except when they applauded her at regular intervals.

After describing her experiences following her recovery and her determination to continue the campaign for the right of every child to go to school, Malala had a special message for the young generation.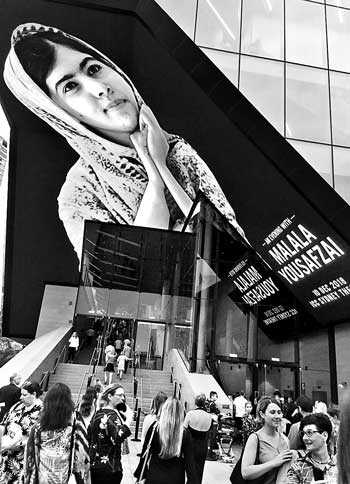 "To all young people here I want to say 'do not let your age stop you from changing the world'. I was 11 years old when I started speaking out and I was not thinking for a second that just because I was young I could not change the world. You can change the world whichever age you are, whichever background you are from, whichever gender you are, however you want to identify yourself, whichever culture or religion, or tradition you belong to. Believe in yourself, believe in your voice, believe in the power that you have, and you are not alone."

Looking round the large amount of young people in the audience, she said they have the passion to change because they want a better, fairer, more prosperous world for everyone.

"When you look around this room there are so many of us. So when you look at the impact we can bring together then you will realise the impact that you can have. We need to join hands and you should acknowledge that you are not alone. Whether you want to fight for equal rights or for climate change or for other issues that you believe in, we are all together. So believe in yourself and you can change the world," she stressed.

Responding to the standing ovation she received as she walked in, Malala said it was her first visit to Australia and he was happy to be away from the gloomy weather in Britain. Admitting that she was fond of cricket she said she was sad to see that Australia lost the Test match to India. "They should have won," she said amidst laughter from the audience.

After a brief address on her early life she sat with Annabel Crabb, a seasoned writer and broadcaster with the ABC for a conversation.

Recalling the shooting, she said the left side of her skull took the impact of the gunshot fired by the Taliban. She praised the doctors in Pakistan who operated on her to remove the bullet and saved her life.

"I can't remember anything after the shooting. When I woke up I found myself in strange surroundings. Everyone was speaking in a different language in a different way. They spoke in English. I could hardly understand what they were saying."

She had been flown to Britain where she was treated at the Queen Elizabeth specialist hospital in Birmingham and treated by specialist neurosurgeons. In six months she had made a remarkable recovery and was well enough to return to school.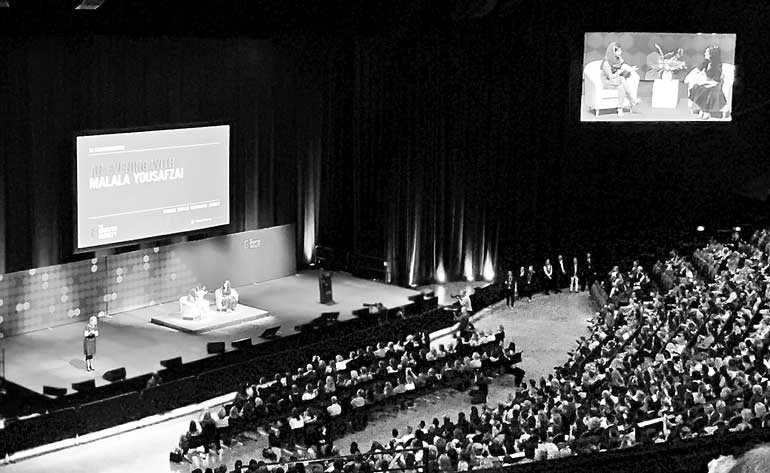 She now wears a Cochlear implant on her left ear. Asked by a student in a pre-recorded message how to navigate and overcome having a disability, Malala said: "Whatever physical weakness I have, that is part of me and that should not stop me from doing anything in life."

Malala credited her father, who was in the audience, with endowing her with the self-belief and courage to change the world. According to her, the girls in Swat Valley were not allowed to speak out their mind after they turned 13-14 years of age. They were stopped from speaking. The broad-minded father was different. "My dad allowed me to speak – he did not stop me. The only different thing is my dad believed in me and in me having a voice."

Traditionally the place for women was the kitchen. After a few years in school they sold their books and got ready for marriage. They were given away early in life and thereafter they were mere housewives. The men were the family earners.

Malala remembered how female names were not included in the family tree. "My father's cousin maintained a family tree. For 300 years the female names were not included. I was the first female to have my name in the family tree. It was a different story thereafter."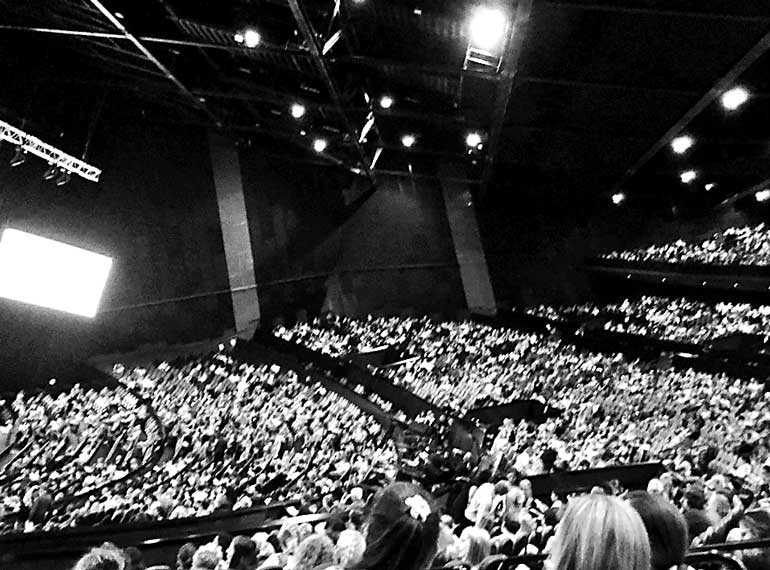 At Oxford

At 21, she is now a second year student at Oxford University reading for a degree in Politics, Philosophy and Economics. She is no longer with the parents. Asked what she misses, Malala promptly answered, it's her laundry. "When it comes to laundry – that is the only time I go home."

Asked whether she intends to enter politics back in her home country, she said she had no political aspirations and is disheartened by the state of politics.

Her answer to the possibility of being Pakistan's second female prime minister after Benazir Bhutto was: "I hope that there are more females than me."

She said her mission to ensure all girls go to school continues. "I stand up for 130 million girls who have no education because I was one of them," she said. "It is education that raises awareness of equality, democracy. It is education that allows girls to escape the trap of poverty and gain independence and equality."

She is very much concerned about the children in displaced families. She meets such families and sees how the children find it difficult to get a proper education. "I am advocating for girls' education and I hope the day comes when we fight against all these social norms that are stopping girls from their right to education. We can also convince and influence governments, business sector and all other individuals to invest more in girls' education and empower them. I hope that a day comes when we see all girls going to school," she stressed.

Malala and the family – father, mother and brother – went to Pakistan in March this year. "I was keen to go and see where our house was but kept postponing until finally we made it. We went to my birthplace in Swat Valley and found everything intact – our house, my room in the same way I had left with my books and the prizes I had won in school."

She is hopeful of getting back to her birth-country but before that she is keen in getting a job once she finishes university. "I don't know career wise. If there is a job in Australia I can do... I do love cricket though."