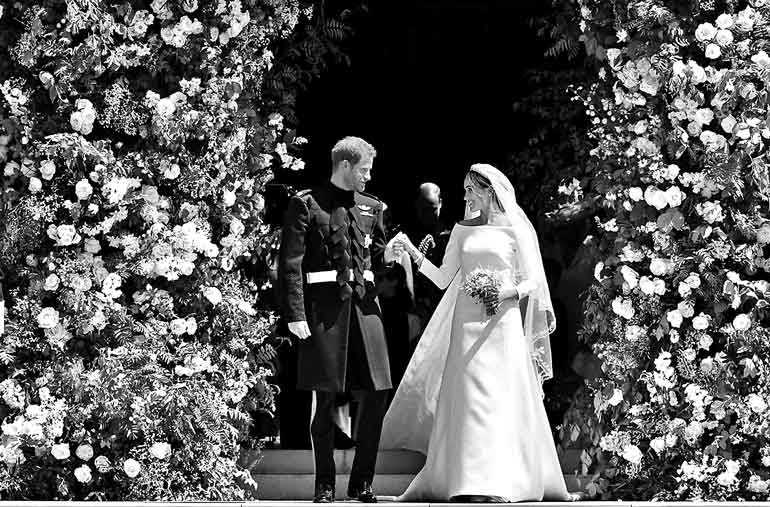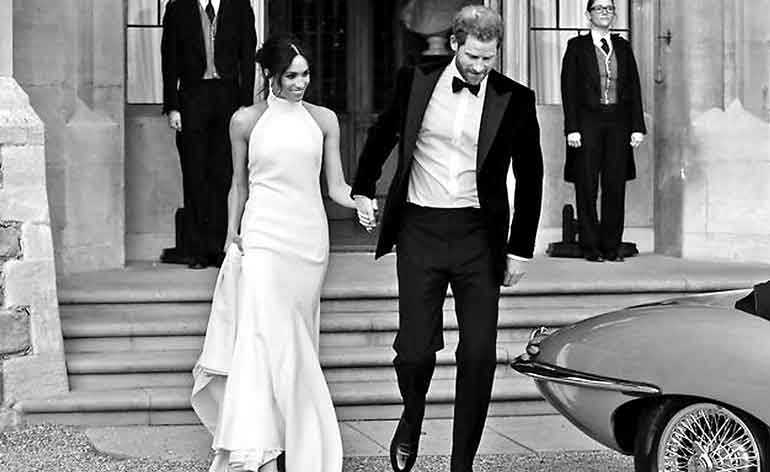 Being a Constitutional Monarchy, the Commonwealth of Australia's Head of State is Queen Elizabeth II (with a Governor-General representing her in Canberra), and close links are reported to be maintained with Britain. It was thus expected that the Royal Wedding would be closely followed and television viewership would be quite high. TV channels had programmes for over a week preceding the event and on the day of the wedding the coverage started well ahead of the main ceremony.

The younger generation did not seem to be interested in the Royal Wedding and not many had followed the ceremony on TV. It was basically not a topic they discussed. For the elderly types it was an event to follow.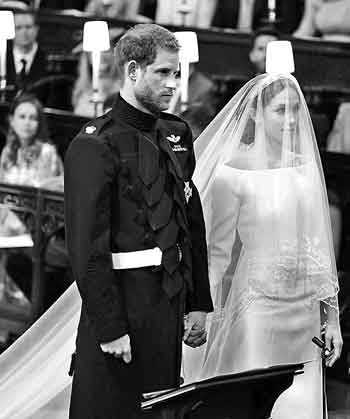 Media reports indicated that 2.2 million – four million Australians were among the two billion people around the globe who watched it. The wedding between Price Harry and Meghan Markle (now Duke and Duchess of Sussex) was claimed to be one of the most watched televised events in the world's history.

Newspaper supplements hit the streets early morning on Sunday. Immediately after the TV coverage of the event, the Sunday Times (WA) announced that a 16-page supplement would be released along with the usual Sunday edition. Printed an art paper it would have been a sell-out.

The ABC TV Channel held a Q&A panel discussion on Monday night where it was debated whether or not the couple's undeniable popularity signalled a collective desire for Australia to shun the notion of becoming a republic once and for all.

Panellist from The Australian, foreign affairs editor Greg Sheridan, described the royal wedding as "genius PR by the British royal family" because it had greatly improved its public image.

"I'm sure Harry loves Meghan and Meghan loves Harry, but this was a strategic marriage," he said. "It makes the monarchy multicultural, hip, and suddenly people of colour can identify with the royal family." Victoria Liberal party senator Jane Hume said she was initially concerned about the wedding "turning into a bit of a circus" but her fears were soon allayed. "I was really proud and had a little tear in my eye, along with most Australians, on Saturday night," she said.

"I was watching it and the football at the same time. I love the fact Harry and Meghan do tend to bring a more contemporary edge to the monarchy and make it more relevant for young people. They feel more accessible and more approachable. I think they take their humanitarian work very seriously."

However, according to her, intense interest in the royal wedding did not equate to the concept of Australia becoming a republic having been "killed off." "I think it's an entirely separate issue and an awful lot of republicans were watching. Had a tear in their eye," she said.

"I think you could have enjoyed the royal wedding without being a monarchist."

Gifts from Australia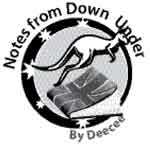 Meanwhile, Prime Minister Malcolm Turnbull said the country's wedding gift to Prince Harry and Meghan Markle would be typically Australian. They each will be given an Akubra hat when they visit Sydney for the Invictus Games in October.

His message to the couple said: "Congratulations Harry and Meghan on your wedding day. With our very best wishes for a long and happy life together, Malcolm and Lucy."

A day before the wedding, the NSW Government announced two newborn koalas at Taronga Zoo would be named after the royal couple.