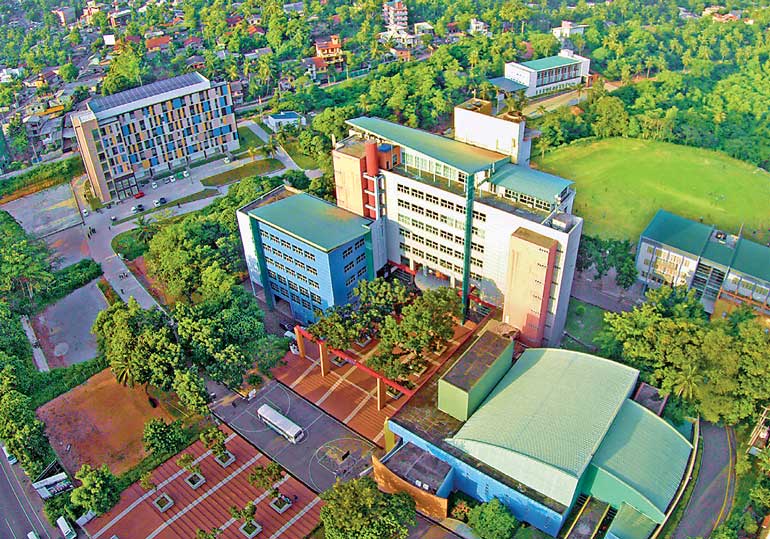 By popular demand, SLIIT, the prestigious degree awarding institute has commenced the February intake following the release of the 2016 GCE A/Level examination results. Students can choose from a wide range of academic fields; IT, Engineering, Business, Architecture and Quantity Surveying. SLIIT is a member of the Association of Commonwealth universities and all programs offered by SLIIT are approved by the University Grants Commission (UGC). Students need to send in applications on or before 2 February. The aptitude test will take place on 5 February at all SLIIT centres and campuses.

The four year SLIIT B.Sc. Special Honours degree in Information Technology, is available in six fields of specialisations; Information Technology, Computer Systems and Network Engineering, Information Systems Engineering, Software Engineering, Interactive Media and Cyber Security. Each stage is designed to fit into a particular industry segment in order to meet industry requirements.

"Last year, SLIIT had the unique distinction of being recognised as the first higher education institution in the country to have its B.Sc (Hons) Program in IT accredited by the Institution of Engineering and Technology (IET) – an internationally respected benchmark awarded to high quality programs which pave the way to a chartered engineer status. We serve to ensure that all our academic programs are continuously upgraded and re-engineered to meet the changing needs of the industry and country," commented SLIIT President and CEO Professor Lalith Gamage.

Modern Business management calls for a multi-disciplinary approach, hence the four year BBA. Students in the Business Special Honours degree program can specialise in Marketing Management, Accounting and Finance, Human Capital Management, Logistics and Supply Chain management or Business Analytics.

"Due to the immense credibility, reputation and high rate of student employability our courses are in great demand, which urges us to have many intakes. At SLIIT students can learn through practical sessions, gain hands-on experience and network with industry professionals," commented SLIIT Chairman Professor Lakshman Ratnayake.

SLIIT also gives students the opportunity to enrol in the four-year Bsc. Honours Engineering Degree. This program specialises in Civil Engineering, Mechanical Engineering, Material Engineering, Mechatronics and Electrical and Electronic Engineering. Students can obtain an application form at any of the SLIIT campuses or centres, or download it from www.sliit.lk/apply. Interested students can send in their application forms to Senior Manager, Academic Affairs, SLIIT, BOC merchant Tower, #28, St. Michaels Road, Colombo 03. For further details on other SLIIT degree programs, students can contact 011-7544801 or 011-2301904.