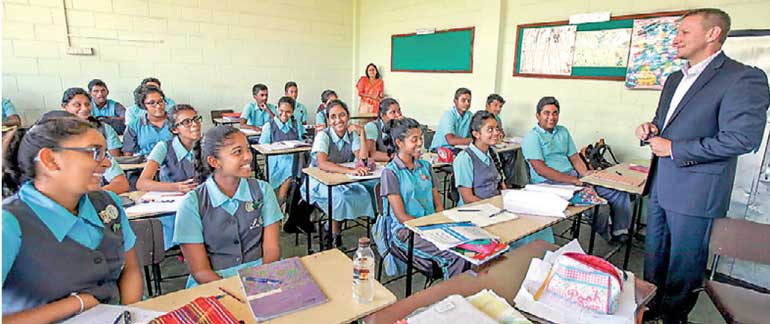 President James Troha of Juniata College Huntingdon Pennsylvania was recently warmly welcomed at Lyceum International Panadura. This is the first ever recorded visit by a Juniata representative in its 140 year history to the Island. His visit was initiated by Scholarships for USA Ltd. (SUSA).

Founded in 1876 Juniata is a perfect example of top notch exclusive private liberal arts and sciences schools in US. With only 1,632 students it boasts of 13:1 student-faculty ratio with the average class size being only 19 students. With one-on-one attention from professors Juniata is nationally recognised by US News & World Report, Colleges That Change Lives, Forbes.com, Kiplinger's, The Fiske Guide to Colleges, Barron's Best Buys in Education and the Princeton Review. In 2012 Juniata became one of only five colleges honoured nationwide with the Senator Paul Simon Award for Comprehensive Campus Internationalisation.

SUSA since '01 has been engaged in discovering the most affordable US colleges and universities for Lankan academic stars and has placed over 300 students up to date across USA with amazing scholarships. Being the only Lankan recruiter working exclusively with US schools SUSA has been promoting Sri Lanka to scores of such schools and convincing them of the importance of preparing Sri Lankan youth to become global professionals. Many such students across the island have done amazingly well with US liberal arts and sciences education and financial packages earning PhDs or being employed at Fortune 500s or at the Wall Street.