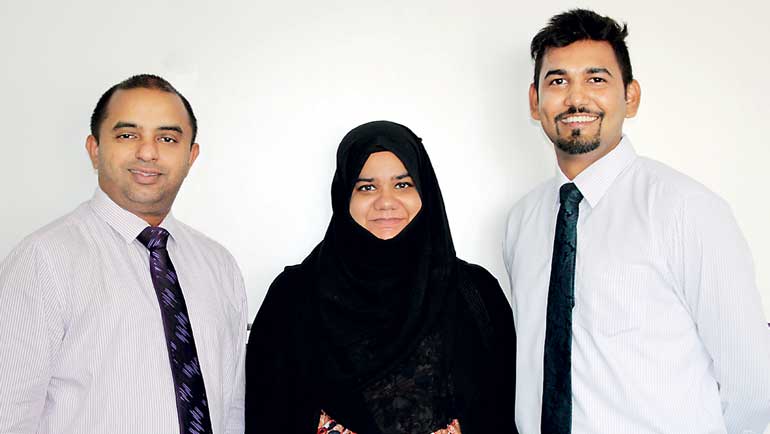 Imperial College, currently one of the prominent education providers, with a rapidly growing student population for its suite of qualifications, commenced delivering the ACCA accredited courses in 2013 and attained the status of being 'Approved Learning Partner' in just two years.

"ACCA is one of the world's most prestigious accountancy qualifications that comprises of the technical, managerial, interpersonal and ethical requirements of professional accountants and defines standards of performance and best practices. With Imperial's heritage of commitment to continuously identify, develop and offer market relevant, degrees and professional qualifications, ACCA was a qualification we want to offer our students to help elevate their careers to the next level," stated Imperial College Director Operations Sivabaskaran.

Imperial College recruits highly experienced subject specialists as their lecturers and consultants, that has helped prepare students to gain exceptional results. Joining this eminent and experienced pool of human capital is Thilina Ukwattae as Head Of Strategic Planning, a CFA Charter-holder and a member of ACCA backed with over eight years of experience in auditing, academic lecturing, financial and equity analysis, corporate training, business development and strategic planning as well as having an exposure in a wide range industries that include the financial services sector and professional and academic education in both Sri Lanka and overseas.

Leading the ACCA team at Imperial College, Thilina outlined, "Our teaching resources are all written by expert tutors with the use of innovative and flexible delivery methods. We believe in a smart learning culture that amalgamates traditional classroom learning with state of art e-learning platforms with the introduction of ACCA-X, complimented by revision question banks that includes past examination questions and model answers, so that students can be assured of quality and exam focused learning."

Manager Marketing Nufla Safiq counting over four years of experience in ACCA professional higher education having previously worked for a Singapore based academy states, "We offer students the opportunity to gain the prestigious Oxford Brookes BSc Honours Degree in Applied Accounting in one and half years before completing ACCA and a University of London Master's degree in Professional Accountancy along with the ACCA professional qualification which can be completed in mere six months. Our newly commenced Job Bank and rapport with top corporate blue-chips in both Sri Lanka and overseas, paves way towards our students being employed immediately after their studies both locally and overseas.

With a proven track record of many years of experience in professional education and numerous prize-winners, Imperial College is perfectly positioned to nurture a student's career as a work-ready finance professional. Their next batch for ACCA and Oxford Brookes Degree will commence in January 2017 for which enrolments are currently open.