Sri Lanka's champion of SME and microfinance banking, HNB PLC successfully launched a Rs. 20 million grant fund to support 200 microfinance customers who were affected by the ongoing COVID-19 pandemic. The fund, established through the HNB Sustainability Foundation, offers microfinance customers up to Rs. 100,000 for business revival and working capital requirements. Funds will be granted in two phases to select microfinance customers who were badly affected by the pandemic. The customers, chosen based on their banking relationship with HNB will be encouraged to revive and pursue their businesses to bring it back to pre-pandemic levels.

HNB has been closely linked to the growth of Sri Lankan enterprises since its establishment and by the 1980s, became the very first private sector commercial bank to enter the Micro, Small and Medium Enterprise (MSME) sector with the specific purpose of fostering growth and wealth creation in Sri Lanka's rural economy. With over 30 years of service in this sector, HNB takes pride in catalysing enterprise development and helping small businesses to grow.

HNB's Sustainability Foundation drives corporate citizenship through its strategic pillars, with the bank's branches across the island, undertaking location-based CSR projects involving the community and staff.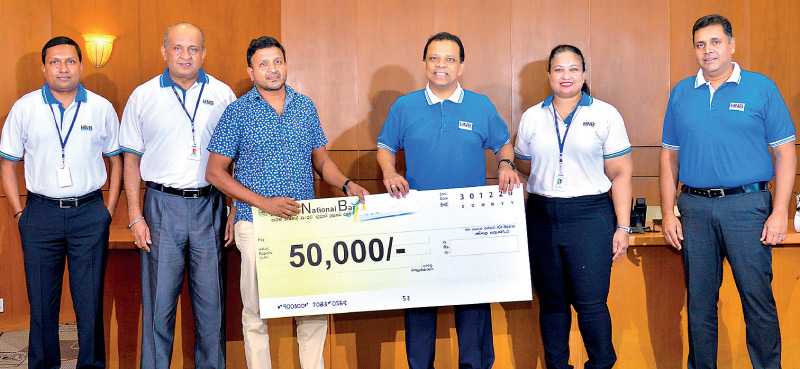 Kadawatha microfinance customer G. A. A Niluksha presented with a cheque by HNB Managing Director/CEO and HNB Sustainability Foundation Chairman Jonathan Alles with (from left) HNB Head of SME and microfinance Kailaivasan Indravasan, HNB Assistant General Manager – Network Management Vinodh Fernando, HNB Chief Transformation Officer/DGM and HNB Sustainability Foundation Trustee L. Chiranthi Cooray and HNB Deputy General Manager – Retail and SME Banking Sanjay Wijemanne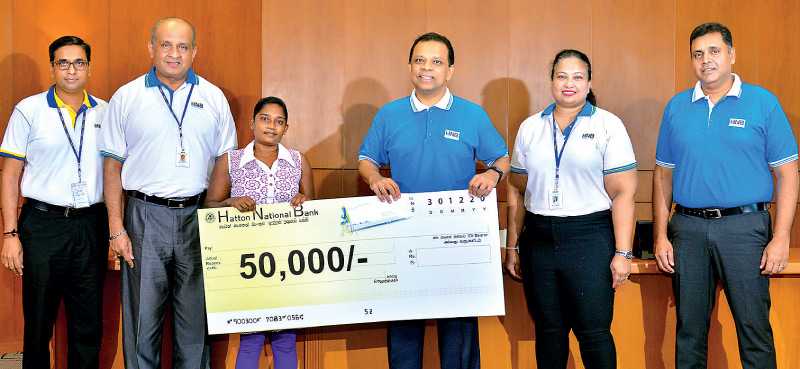 Kadawatha microfinance customer R. K. A Kalyani presented with a cheque by HNB Managing Director/CEO and HNB Sustainability Foundation Chairman Jonathan Alles with (from left) HNB Regional Business Head – Greater Colombo Somaskandasarma Narenthiran, HNB Assistant General Manager – Network Management Vinodh Fernando, HNB Chief Transformation Officer/DGM and HNB Sustainability Foundation Trustee L. Chiranthi Cooray and HNB Deputy General Manager – Retail and SME Banking Sanjay Wijemanne

From left: HNB Regional Business Head – Greater Colombo Region Somaskandasarma Narenthiran, HNB Head of microfinance Bandara Rekogama, HNB Head of SME and microfinance Kailaivasan Indravasan, HNB Assistant General Manager – Network Management Vinodh Fernando, Kadawatha microfinance customer R.K.A. Kalyani, Kadawatha microfinance customer G.A.A. Niluksha, HNB Microfinance Relationship Manager – Greater Colombo Region Jayantha Priyadarshana, HNB Chief Transformation/DGM and HNB Sustainability Foundation Trustee L. Chiranthi Cooray, HNB Deputy General Manager – SME and Retail Banking Sanjay Wijemanne, HNB Microfinance Relationship Officer Jayantha Gunatilake, HNB Sustainable Business Officer in Charge Shanel Perera and HNB CSR and Sustainability Assistant V. Disharatnam