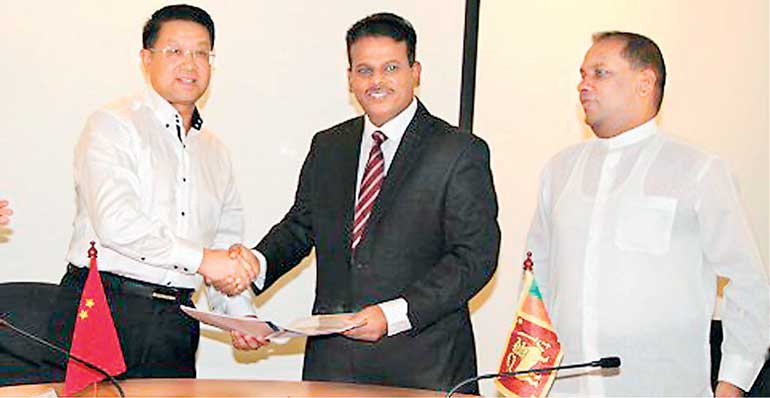 The Chinese government has agreed to extend technical assistance to develop the fresh water fisheries in Sri Lanka, the Ministry of Fisheries and Aquatic Resources Development said in a statement.

Accordingly, the National Aquaculture Development Authority (NAQDA) on 9 September entered in to a Memorandum of Understanding with the Agricultural, Animal Husbandry, and Fishing Bureau of Guangxi Zhuang region.

The event took place under the patronage of Minister Mahinda Amaraweera at the premises of NAQDA in Pelawatta, Battaramulla.

The Chairman of NAQDA representing the Government of Sri Lanka entered into the agreement with the Director of the Chinese agency who signed on behalf of the government of China.

The Minister said the Government has taken measures in developing the fish resources in nearly 10,000 inland reservoirs since the fish resources in the coastal sea area of the country show a minimum development.

Appreciating the technical assistance proposed to be extended by the government of China, the Minister emphasised that an agreement of this nature will be of paramount importance in exchanging industry-related knowledge and providing training opportunities in China for the professionals engaged in the fisheries industry in Sri Lanka.