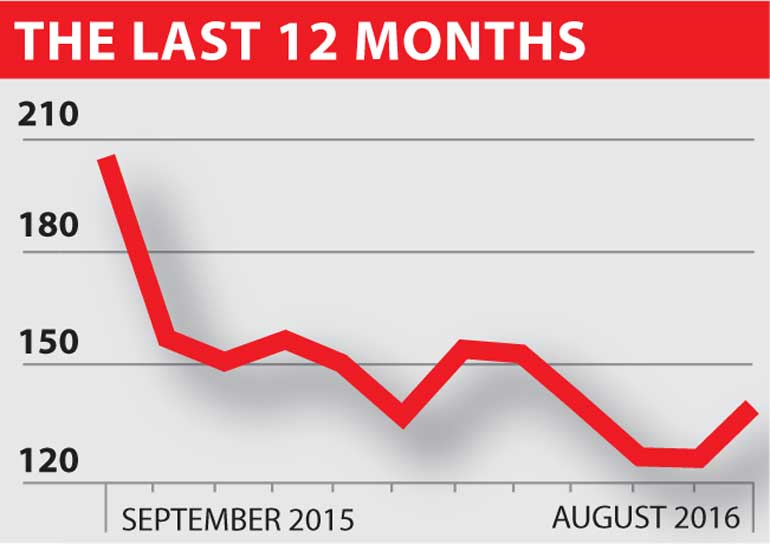 The soon-to-be-released September edition of leading business magazine LMD reports that the LMD-Nielsen Business Confidence Index (BCI)has spiked by 14 points, to reach 140. As the magazines notes, business confidence has recovered from being down in the dumps in recent months. It now lies 10 points above its all-time average of 130 basis points.

"After three months of a continuing drop, the BCI has managed to recover to the same level it was in May, buoyed by a glimmer of hope on stabilising inflation and an improving economy," says Nielsen's Managing Director Sharang Pant.

However,he points out that "inconsistent tax policies, inflation and the depreciating rupee still remain the major concerns for businesses, with concerns on the political climate, and bribery and corruption on the rise."

"The constant changes to tax policies continue to burden business activities, with businesses continually having to re-evaluate their strategies, to counter the varying tax policies," Pant observes.

The exclusive monthly survey reveals that 31% of respondents (as opposed to 29% in the previous month) believe that economic conditions will improve in the coming 12 months, while as many as 42 out of the 100 surveyed expect the status quo to be maintained. A further 27% anticipate that the national economy will get worse.

Where the outlook for business is concerned, LMD states that "slightly over a third of those polled claim that biz prospects will improve, while the majority (50%) expect conditions to remain as they are and only 16% (versus 24%, in July) feel they'll be worse off."

As for the investment climate, only 21% of those surveyed view it to be 'good' or better, while 45% consider the funding environment to be fair. As many as 34% say the investment climate is poor.

As for the future, a spokesperson for LMD says that "despite the reservations expressed by many corporates, the latest BCI suggests that there's some degree of hope for future business prospects."

"There may also be some jitters ahead of the forthcoming budget, so the BCI equation continues to be fraught with uncertainty," he adds.

Its publisher Media Services says that the September edition of LMD has been released to bookstores and supermarkets (for the full BCI report, go to www.LMD.lk).