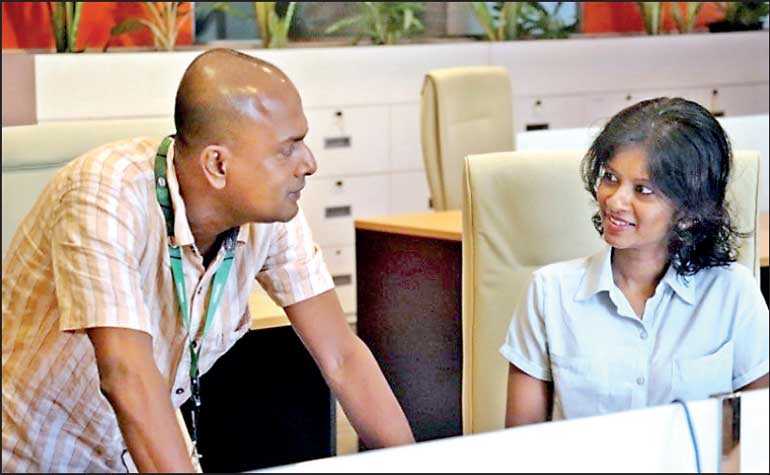 WSO2's open culture is built on a set of values such as honesty, transparency, consensus, and inclusivity
---
Driven by a passion for technology and a vision to make the world a better place with software, Dr. Sanjiva Weerawarana founded WSO2 in 2005 with a team of just 10 employees. 15 years later, the Sri Lanka-headquartered company has grown into a global team of 700 that work across offices in the US, the UK, Germany, Brazil, and Australia. 

WSO2 has been successful in bringing Sri Lanka into the spotlight as one of the key players in the global software industry with its open-source software solutions. Today, the company's technologies are used by more than 500 customers in over 70 countries across sectors such as banking and finance, healthcare, transportation, logistics, hospitality, e-commerce, retail, insurance, and government. Some of its major customers include eBay, Qantas, Expedia, Hilton, Motorola, Jaguar Land Rover, Standard Chartered Bank, Cisco, and Transport for London. 

While its global reputation is a significant contributor to WSO2's recognition as one of the most coveted workplaces in Sri Lanka, a key differentiator is the company's corporate culture, which is built on values such as honesty, transparency, consensus, and inclusivity. The WSO2 Human Resources team is fully committed to hiring not just the greatest talent in the business but also individuals who share and embrace the company's unique attributes, whether they work in Engineering, Sales, Marketing, HR, or Finance. 

These values, which are strongly aligned with both strategy and leadership, enable the entire global team to work together as one. The company's collaborative culture has proven to be successful through positive results such as robust growth, international expansion, and numerous leadership appearances on prestigious analyst reports.

In addition to training and orientation programs that ensure company values are reflected in the workplace, WSO2 has many different ways in which they try to promote achievement, autonomy and inventiveness. 
Promoting continuous learning
WSO2 promotes a flat corporate structure where the CEO and the intern share equal status, breaking boundaries and leaving zero space for corporate ladders.

Through the Internship Program, employees get one-on-one mentoring by industry experts. Moreover, WSO2's partnerships with leading Sri Lankan universities enable undergraduates to develop both technical and social skills, while directly contributing to ongoing projects in areas such as Engineering, Marketing, and Operations.

The company also has initiatives such as the WSO2 Study Program that provides financial support for employees to pursue their higher education. Additionally, there are monthly content creation competitions that offer awards for thought leadership pieces. The company also rewards long-standing employees with paid leave for up to three months.
Representing women in the tech industry
According to global estimates, only 17% of technology jobs are occupied by women. Therefore, it is clearly no surprise that only 6% of open-source contributors are women and only 5% of leadership roles are held by women in the software industry.

As a company that truly believes in inclusion and diversity since its inception, WSO2 has always stepped up to give women employees the same opportunities as their male colleagues. It's remarkable that 33% of employees at WSO2 are women and it's even more admirable that 23% of them occupy senior management positions. By creating a workplace culture that strives for inclusion, WSO2 has taken key steps to overcome the gender gap in the global technology industry.
Employee care at its finest
WSO2 encourages employees to work hard and play even harder so they can maintain a satisfying and rewarding career. The company's work culture is not just open and collaborative but is nurtured with care in order for employees to continue to grow professionally as well as personally. In support of a healthy work-life balance, WSO2's work-from-home policy was in place long before the pandemic hit earlier this year. The company urges employees to give equal importance to personal and work commitments.

WSO2 employees can make full use of the recreational areas, gym, snooze rooms, and crèche facilities that are available in house. 
Giving back to the community 
As a homegrown company, WSO2 takes up the responsibility to give back to the community in whatever way it can. Their most recent contribution was a donation of a fully equipped PCR laboratory to the Army Hospital in Colombo. The high-tech lab, costing around Rs. 32 million, was donated in collaboration with Sampath Bank PLC and CBL Group, to help strengthen the country's ability to respond to the COVID-19 pandemic. With a testing capacity of 600 PCR tests per day, the state-of-the-art lab aims to increase the nation's capacity to conduct PCR tests and contain community transmission. 
A constantly evolving journey 
As a company driven by meritocracy, the WSO2 team is constantly on the lookout for ways to improve and push the boundaries of innovation. Initiatives like monthly town hall meetings become a critical platform for employees to communicate their thoughts and feedback and most importantly, connect with each other. 

The 700th employee milestone is a clear indication of WSO2's unwavering progression as a company, even amid challenging times. As a truly global team with a strong local base, WSO2 has the potential, now more than ever, to reach more people and organisations to help them harness their full potential with its proven open-source technology.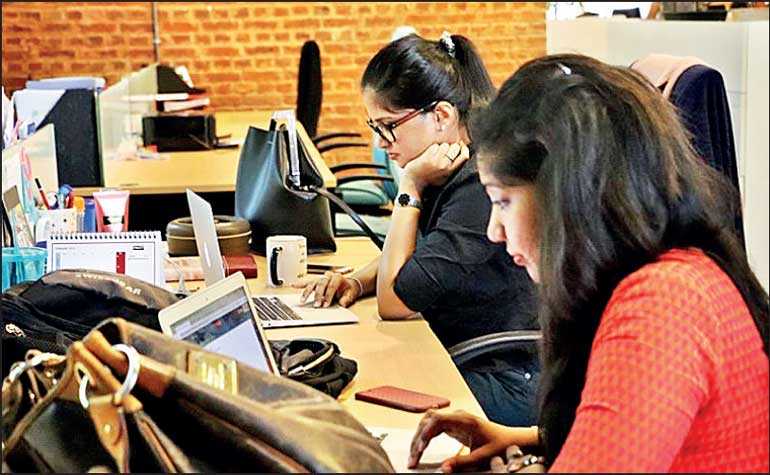 33% of employees at WSO2 are women and 23% are in leadership positions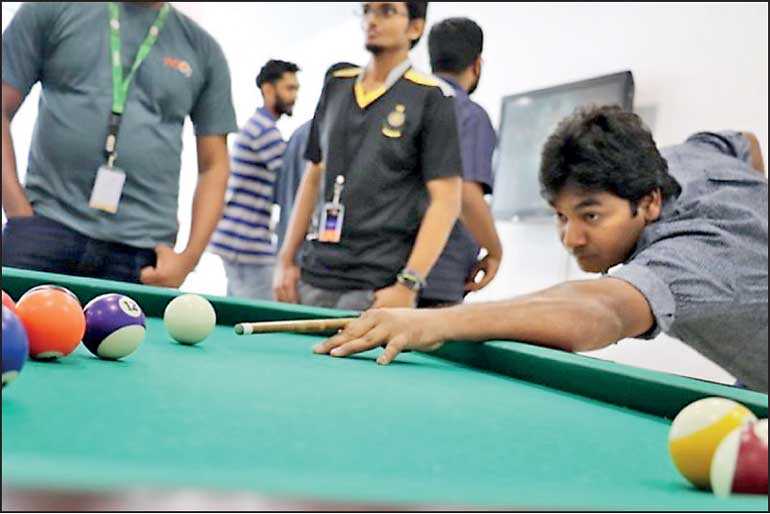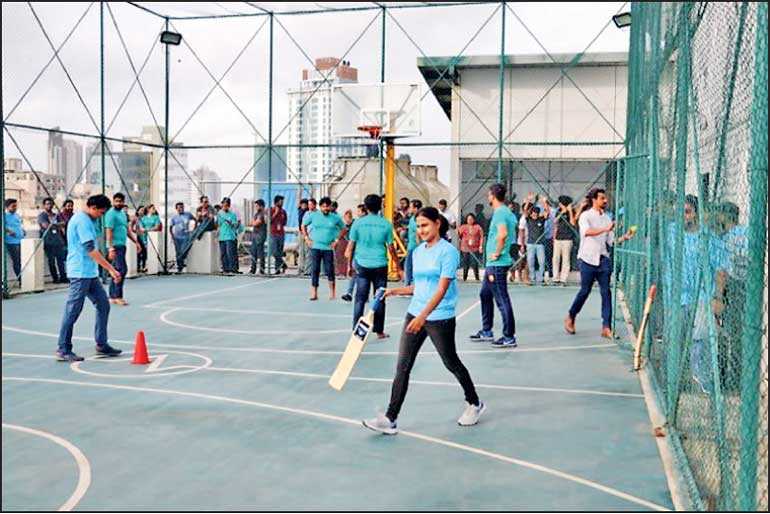 To foster a culture of care, the company provides sports, daycare, and recreation facilities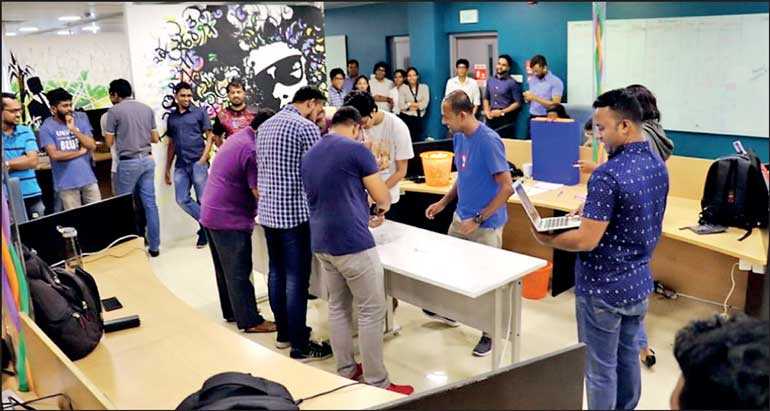 Monthly town hall meetings are a critical part of WSO2's work culture that helps maintain open communication lines
---