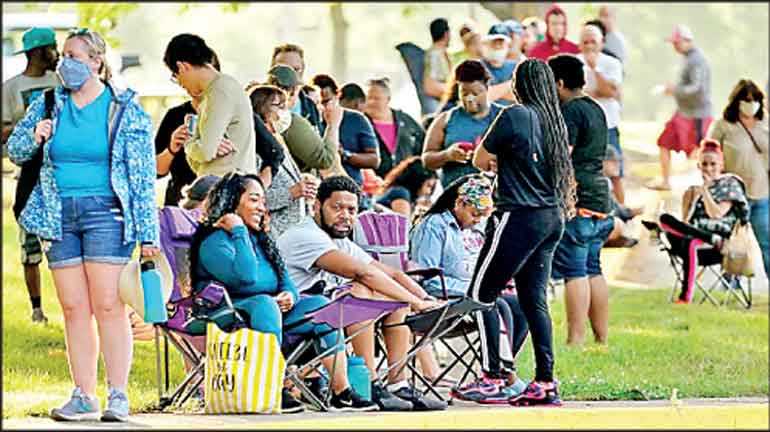 Hundreds of people line up outside the Kentucky Career Centre, over two hours prior to its opening, to find assistance with their unemployment claims, in Frankfort, Kentucky, US - Reuters
REUTERS: More than 60,500 new COVID-19 infections were reported across the United States on Thursday, according to a Reuters tally, setting a one-day record as weary Americans were told to take new precautions and the pandemic becomes increasingly politicised.

The total represents a slight rise from Wednesday, when there were 60,000 new cases, and marks the largest one-day increase by any country since the pandemic emerged in China last year. As infections rose in 41 of the 50 states over the last two weeks, Americans have become increasingly divided on issues such as the reopening of schools and businesses. Orders by governors and local leaders mandating face masks have become particularly divisive.

Florida is one of the few states that does not disclose the number of hospitalised COVID patients. But more than four dozen Florida hospitals reported their intensive care units reached full capacity earlier this week. In Texas a group of bar owners sued Governor Greg Abbott, a Republican, saying his 26 June order closing them down violates the state constitution, the Dallas Morning News reported.

California and Texas, the two most populous states, announced record increases in COVID deaths on Wednesday. California has seen cases and hospitalisations surge, even though it imposed one of the strictest lockdowns. After several lawmakers and staffers at the state Capitol in Sacramento were infected, lawmakers said the legislature would not return from summer break until 27 July.

Riverside University Health System, east of Los Angeles, expanded its 44-bed intensive care unit after it filled up with patients.