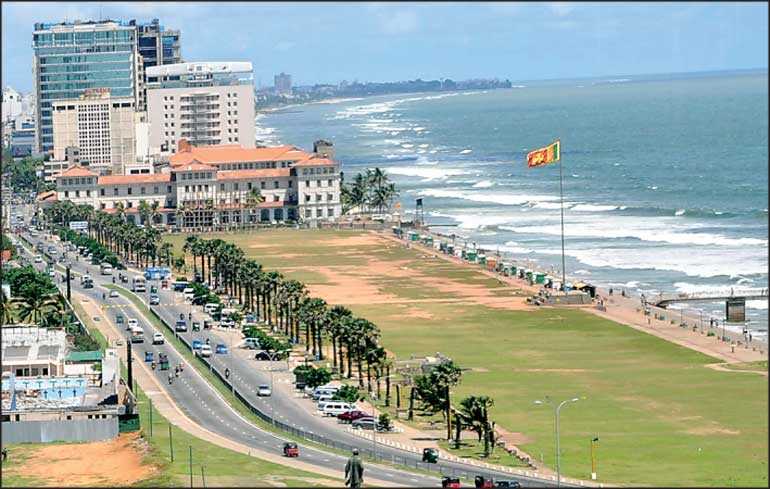 Galle Face Green
Fresh facelift for Galle Face Green; Lumbini Theatre upgrade also approved by Cabinet
Three beautification projects for Colombo and Sri Jayawardenapura Kotte, including a new green infrastructure project for Galle Face Green, was approved by the Cabinet this week.

The projects, which will be implemented by the Urban Development Authority (UDA), are aimed at improving the liveability in the capital by providing environmental and social infrastructure, the Government Information Department said.

"The three projects are a green infrastructure network plan around Galle Face Green, pedestrian centre on Baladaksha Mawatha, and developing the Kimbulawala Urban Agriculture Park in Thalapathpitiya," the short statement said.

In addition the Cabinet also approved renovation and reconstruction of the Lumbini Theatre, which would include upgrading its sound system, seating capacity and sanitary facilities. The theatre, which was constructed in 1952, will be renovated by the UDA.

Both proposals were submitted by Prime Minister Mahinda Rajapaksa in his capacity as the Urban Development, Water Supply and Housing Facilities Minister. The UDA will select a contractor to complete the upgrade.

The developments are expected to attract both locals and tourists.