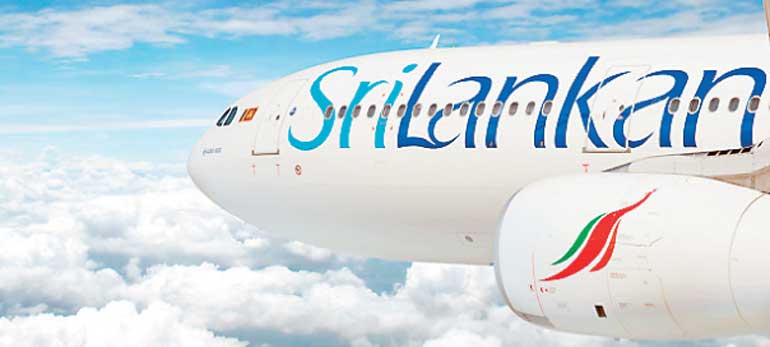 All trade unions attached to SriLankan Airlines yesterday expressed their solidarity to the management of the airline, in supportingthe restructuring efforts initiated by the Government under the supervision of the Public-Private Partnership (PPP) unit attached to the Ministry of Finance.

This was expressed by the representatives of the trade unions when they met SriLankan Chairman Ajith Dias and CEO Capt. SurenRatwatte together with senior management of the airline andNational Agency for the Public-Private Partnership Chairman Thilan Wijesinghe. At the meeting, the representatives of the trade unions comprising The Airline Pilots Guild, Flight Attendant Union(FAU), Licensed Aircraft Engineers, Technicians, Executive Association, SLNS, JSS and the Engineers Guild expressed their fullestsupport to the management on its restructuring efforts.

The securing of the future of the national carrier was acknowledged to be of paramount importance, irrespective of the professional or political affiliations of the unions. At the meeting,Diasoutlined the present financial status of the airline and how the accumulated liabilities of the airline were having an adverse impact on the country's economy.

He also explained that the Government restructuring initiativeswere led by thePPP Unit of the Ministry of Finance with the help of consultantsfrom the aviation industry.

Accordingly, the Government had set up a special Ministerial Committee headed by Prime Minister Ranil Wickremesinghe, Minister of Finance and Mass Media Mangala Samaraweera, Minister of Special Assignments Dr. Sarath Amunugama, Minister of Transport and Civil Aviation Nimal Siripala de Silva, Minister of Public Enterprise Development Kabir Hashim,and Minister of Development Strategies and International Trade Malik Samarawickrama.

TheMinisterial Committee is assistedby an OfficialsCommittee headed by Treasury Secretary Dr. R.H.S. Samaratunga, and consists of Ministry of Public Enterprise Development Secretary Ravindra Hewavitharana, National Agency for Public-Private Partnership Chairman (Convenor) Thilan Wijesinghe, Ministry of Finance and Mass Media Senior Advisor Mano Tittawella, Ministry of Public Enterprise Development Director Dr. Roshan Perera and the Chairman and CEO of SriLankan Airlines.