---
One report to focus on Govt. and private sector engagement
Second document on Disaster Recovery Plan to focus on mitigation
Data observatory to assist in fact-based policymaking, planning for industry
By Maleesha Sulthanagoda

The Sri Lanka Tourism Alliance, an industry body, has decided to release two reports consisting of actionable steps that can be taken by the private sector in conjunction with the Government to reinvigorate the tourism industry post-Easter Sunday attacks. Resplendent Ceylon Managing Director Malik Fernando, sharing his views on the state of Sri Lankan tourism at an exclusive interview with Daily FT, expanded on the nature of the reports to be released.

"One of the reports will be called the 'Love Sri Lanka Resilience Roadmap,' which we hope that the Government and the private sector can work together on and implement. There will be another report coming out in conjunction with the 'Resilience Roadmap,' called the 'Disaster Recovery Plan,' which will focus on the steps to be taken if there is a disaster in the future."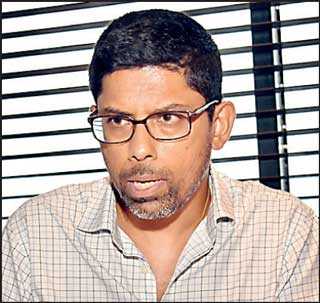 Resplendent Ceylon Managing Director Malik Fernando - Pic by

Ruwan Walpola


Fernando further stated that the private sector needed to be more proactive in determining the industry's future, advocating the position, and the direction of the industry. Which will be done through a data observatory.

"There is very little data gathered around tourism in Sri Lanka. Even the value of tourism is a guesstimate. Therefore, our observatory will gather data from hoteliers, so that on a weekly, or monthly basis, we can share the state of the industry, from an occupancy, yield, room rate, and an arrival point of view. Data-based analytics is very uncommon in the industry. Without data we can't plan, so that is another major outcome of the Alliance, and the recent workshop. Representatives from small business owners, as well as big hotel chains are involved in this project," he added.

The Sri Lanka Tourism Alliance is an exclusively private sector group of tourism companies; formed in the wake of the Easter Sunday Bombings in Sri Lanka. #lovesrilanka is the brainchild of the Alliance. The Alliance was formed with the intention of creating a single point of information on the security situation in the country, as well as, communications to potential international tourists to build confidence and, mitigate the negative effects of the attacks.

The Alliance has since formed a leadership advisory group, and have convened a small. As the immediate crisis communications need wanes, the group has pledged to continue working to help the recovery of the industry and rebuild stronger than before. The Alliance is supported by Australia's Market Development Facility and the USAID-led YouLead Project.