Opens web page www.sltda.lk/emergency to keep industry informed of latest developments
Confirms no records of tourists affected or stranded in Kandy
SLTDA monitors all travel advisories, the UK, US and Australia issue travel advisories on SL
Police informed to issue passes for tourists who choose to move out of Kandy administrative district
Tourism industry promoting SL at ITB in Germany hopes for normalcy soon, no cancellations from travel agents yet
By Charumini de Silva

Sri Lanka Tourism yesterday urged tourists to avoid travelling to Kandy while industry stakeholders expressing concerns hoped that the situation would improve in the near future.

"In the wake of the curfew imposed in the administrative district of Kandy, Sri Lanka Tourism recommends tourists and travellers to avoid travelling into Kandy in the next 24 hours," Sri Lanka Tourism Development Authority (SLTDA) said issuing an update via its newly-opened web page www.sltda.lk/emergency to keep the industry informed of the latest developments.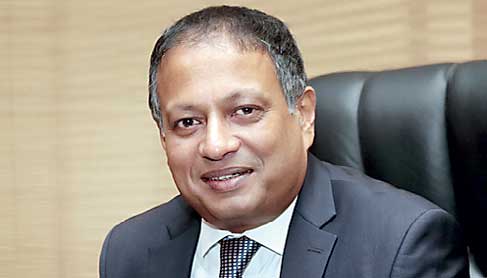 SLTDA Chairman Kavan Ratnayake speaking to Daily FT raised concerns over the volatile situation in Kandy District, the state of emergency declared island-wide and its negative impacts to the tourism industry.
"This will have a negative impact. To say otherwise would be untrue. But how we deal with the situation as an industry and a country will determine how quickly we recover. We are monitoring the situation closely," he said.

Ratnayake asserted that SLTDA was monitoring all travel advisories and would assist when requested.

The United States, Britain and Australia had issued travel advisories regarding Sri Lanka following the violence in the Kandy District and the declaration of a state of emergency for a period of 7 days.

"Both the Consular functions and Sri Lanka Tourism have the same objective, which is to provide accurate and timely information which facilitates decision making for those making plans and safety and security for visitors already in country," he stressed.

He said SLTDA is currently working with all industry stakeholders to ensure that recent developments in the Kandy district do not cause any inconvenience to tourists and travellers.

However, Ratnayake pointed out that the impact on tourism would depend on how the country responds to this situation. "If we respond fast and sharp to rectify and communicate clearly with all stakeholders, then trust would be high when things return to normal and recovery will be easier," he added.

Further, the website update said that the members of the tourism and travel industries would work with the local Police authorities to facilitate issuance of passes for tourists who choose to move out of the Kandy administrative district. The current situation, however, has no impact whatsoever on other parts of the country, and day-to-day affairs and activities take place smoothly outside the Kandy District.

"The tourists who want to move out of the Kandy administrative city can obtain special passes from Sri Lanka Police or Tourist Police as all industry stakeholders including hotels, travel agents and tour operators have been informed to facilitate any such requirement," SLTDA Communication Consultant Rasika Jayakody said.

He confirmed that they had not received any reports of travellers being stranded in the Kandy administrative district due to the prevailing curfew.

The communal violence comes at a time when the tourism industry is promoting Sri Lanka destination at the influential ITB Fair in Berlin, Germany, one of the biggest source markets in Europe.

The Hotels Association of Sri Lanka (THASL) President Sanath Ukwatte expressed optimism that the situation in the country would improve soon.

"Sri Lanka is one of the safest destinations for tourists to travel. We don't expect any cancellations over this internal incident. We are hoping that law and order will be restored in the areas which are affected and life will be back to normal soon," he said.

Association of Small and Medium Enterprises in Tourism in Sri Lanka (ASMET) President Rohan Abeywickrama insisted that there would be no impact to the tourism industry from the prevailing violent situation in the Kandy administrative district or state of emergency.

"We have had tourists coming to the country at the height of the war. Digana and Teldeniya are not tourist populated areas and have no impact on travellers. We have not reported of any cancellation or diversions from travel agencies. Things will be normal soon," he added.

Abeywickrama said that this kind of unrest situation occurs time to time in various countries, but that didn't stop tourists going to places.