Business magnate Ravi Wijeratne is to take over the troubled MTD Walkers PLC for an undisclosed amount.

In a filing to the Colombo Stock Exchange, MTD Walkers informed that it has received a letter from Wijeratne stating he has agreed with MTD Capital Bhd to purchase the majority shareholding of MTD Walkers. The stake of 90.78% amounts to 152.18 million shares.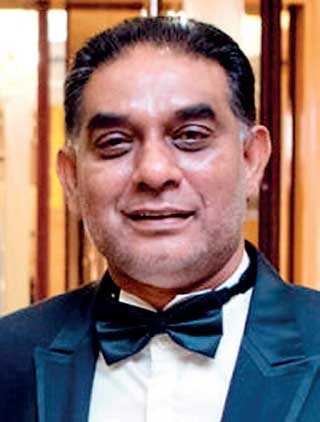 Ravi Wijeratne


Wijeratne is the Chairman of Rank Holdings which has diversified interests including Resorts, Hydro and Wind Power Generation, Infrastructure and Real Estate Development, Container Terminals, Waste Management Services, Plantations, Media, Insurance, Consultancy Services and gaming.

Following the acquisition which is expected later this week, Wijeratne will make a mandatory offer as per the SEC's Takeovers and Mergers Code.

Net asset per share of MTD Walkers is Rs. 8 as at 31 March, down from Rs. 27 a year earlier.

The company has faced a serious cash flow crisis due to non-payment of dues linked to Government contracts undertaken. In FY2019, MTD Walkers Revenue was Rs. 10.8 billion, down by 34% from the previous year. Pre-tax loss was Rs. 3.8 billion, marginally above Rs. 3.4 billion in FY18. Finance costs remains a major burden, up 52% to Rs 4.2 billion in FY19. Profit from operations was Rs. 130 million as against a loss of Rs 960 million in the previous year.

MTD Walkers is an engineering specialist engaged in civil, heavy and marine as well as trading, power generation, real estate among others.

It has retained losses of Rs. 2.6 billion as at 31 March. Current liabilities amount to Rs. 6 billion. Recently the company defaulted on debenture interest payment forcing Trustees Bank of Ceylon to seek Attorney General's Department intervention to take remedial action.

Analysts said that Wijeratne who had served on MTD Walkers Board previously may be seeing greater potential with the right capital infusion and management as well as success in securing payment on the part of the Government.