Claims CB has misled Govt. by borrowing at high interest rates
Says other countries have managed to borrow at lower rates
Calls on Govt. to take action on SriLankan airline losses
Praises Budget 2019, wants Govt. to take initiative on policies
Proposes using Colombo South Harbour to set up floating LNG terminals


The Central Bank came under fire yesterday in Parliament from Power and Energy Minister Ravi Karunanayake, who claimed the monetary authority had misled the Government by obtaining credit facilities well above the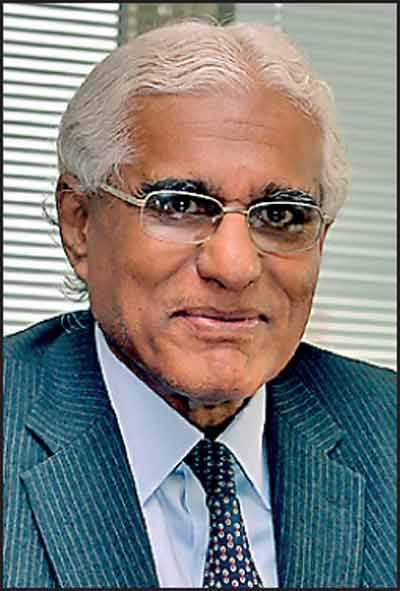 Central Bank Governor Dr. Indrajit Coomaraswamy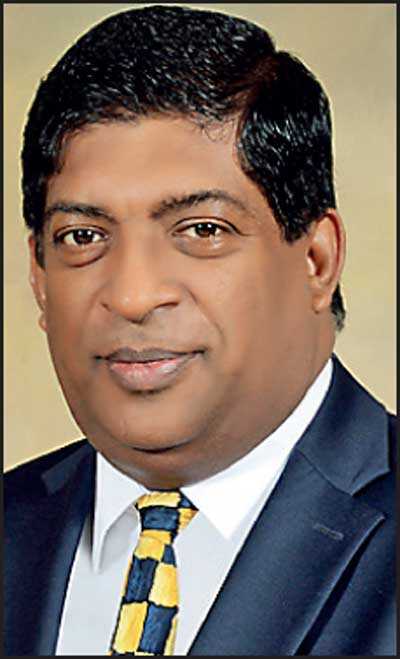 Power and Energy Minister Ravi Karunanayake
average market interest.

Karunanayake, who has censured CBSL before, compared regional rates with CBSL-led borrowings, which the Minister insisted had significantly higher interest rates.

"Recently the Central Bank obtained a Rs. 3 billion loan at 7.85% for ten years, to meet some financial requirements of the Government. CBSL has misled the government obtaining this at a very high rate," he said.
According to Minister Karunanayake, Malaysia had obtained loans at 3.87%, Thailand at 2.51%, Vietnam at 4.78% for ten years, followed by Greece at 3.84% and Botswana at 5.27% during the same period.

"We could have obtained the same loan for 5% interest around 2-3 years back," he charged.

Highlighting the seriousness of borrowing at high rates in the long term, the Minister noted that no matter which Government obtains the loan, the general public will have to pay it back. "CBSL officers act in a manner that is against the best interest of the country. No matter who takes these loans, as a country, these have to be repaid. However, the CBSL administration knows they have to prepare to pay these in five years. But instead of preparing for it, they wait till the last moment and say there is no money to make these payments," he said.

"Whatever the IMF says, Sri Lanka has to take the country's policies forward. The Government determines how to take the country forward. These foreigners won't come and tell us how to do it. No matter who tries to tell us what to do, we need to know how we should act. Hence, despite all the obstacles and difficulties, the Finance Minister has succeeded in bringing the country onto the right track through this well thought-out Budget," he added, praising Budget 2019.

Touching upon national carrier SriLankan, which has suffered a Rs. 55 billion loss last year, Karunanayake highlighted the fact the taxpayers will have to shoulder this burden, unless the Government takes action. Praising his teacher, late Minister Lalith Athulathmudali, Minister Karunanayake held Japan has lent a hand by allowing 7 million transshipments through Colombo. "This is not adequate. We need to increase this by several million more," he said.

Karunanayake believes he has a big role to pay as the Minister of Power, Energy and Business Development, for the betterment of Sri Lanka and its future generations. According to him, currently, power is generated at Rs. 22 per unit and sells at Rs. 16, incurring a loss.

"My Ministry is responsible for generating the power required. While land in around the Colombo Port is very limited, and therefore restrictive in its ability to expand marine engineering facilities, which is much needed, expansion of the breakwater in Phase II of the original port expansion will allow the construction of a custom LNG bunkering facility in a compliant and easily accessible location of the west of the port of entrance, to have a quick phase extension to the existing piers, which are where the LNG storing and bunkering facility could be easily brought in. Phase II was originally expected to be constructed in around 2025, and per the SLPA's long term development plan. The advantage of rapidly expanding will serve several purposes. The first being that it will serve several purposes to fulfil the future SLPA development plan. Secondly to expand the SLPA deep water berthing facility in order to attract shipping lines," he explained.

"But there is an issue with regard to LNG floating terminals. When the harbour is engaged in generating revenue, we cannot simply install the LNG floating terminals there. But we can use the South Harbour Phase 1 ECTSAGT extension to become the world's longest back to back deep water terminal, and position the port of Colombo to be a major relay port when the transhipment volumes are going to decline. To make Colombo Port one of the first ports globally to offer LNG bunkering facilities. These are the measures necessary to get things moving," he added.