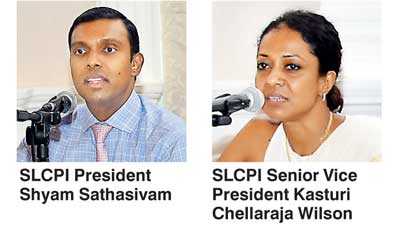 By Chathuri Dissanayake

In the backdrop of the Government attempting to expand price controls on drugs, the pharmaceutical industry yesterday called for a transparent and sustainable pricing mechanism inclusive of all stakeholders, along with a stronger quality assurance mechanism, warning of serious risks if the situation is not addressed immediately.

"In Sri Lanka, what we lack is a quality lab and testing mechanism, we don't have any way of testing what is registered and sold. Having price control, whether it is sustainable in terms of efficacy and safety, is our biggest concern. We do not test what comes in at the registration point either," Sri Lanka Chamber of The Pharmaceutical Industry Senior Vice President Kasturi Chellaraja Wilson said.

Wilson, warning that price controls imposed by the Government may lead to compromises in quality of imported products, stressed the "dire need" for the country at present is "to make sure that efficacy and safety wouldn't be impacted."

"You cannot expect a company which is investing in high quality plants as per standards outlined, plus research, to sell at this price and continue to supply to Sri Lanka," she warned, adding that if the country is to ensure that high quality products remain in the market, a proper pricing mechanism has to be followed.

Pix by Indraratne Balasuriya

Further, she warned that the price cap now in place and instability in the industry may lead to brands and suppliers pulling out of the market, as Sri Lanka is relatively a small market in the global scenario.

Faced with a four-year price freeze after pharmaceuticals were declared an essential good in 2014, pharmaceutical industry leaders claimed the pricing cap imposed on selected drugs by the regulator, National Medicines Regulatory Authority, have put a further strain on a sector which is already affected by fluctuations in exchange rates.

"Pricing has been frozen for the last four years, and there was a significant reduction of close to 60 products, which we believe is unsustainable for all the stake holders in the industry, across manufacturers, importers, distributors and retailers," SLCPI President Shyam Sathasivam said.

The Chamber, despite having reached out to both the NMRA and the Health Ministry to devise a sustainable pricing mechanism for medical drugs and devices, said that their requests have not been heard.

"What we continue to ask for is something within the NMRA act, a transparent process where all stakeholders are involved, where there is clarity regarding the choices of products and the choices of formula that goes towards this. This has been an issue that we continue to work with NMRA," Sathasivam claimed.

Calling for a systematic procedure to implement price reductions, the Chamber said that it was a challenge to understand the basis of the "drastic price reductions" of 48 molecules (drugs) which the Ministry announced in December 2016, causing serious exchange losses for the industry.

"Our challenge was the base of the 48 molecules, and on the basis on how the reductions were done. At that point, the only clarification was that it was very similar to the model that has been followed in South Asia," Sathasivam said.

Noting that the price control mechanism switched from a cost plus base to a consumer plus base, he claimed that the second round of reductions announced a month ago, "came as a surprise", where selection of drugs and devices were done on a more individual basis.

However, the controls imposed have failed to take into consideration the exchange rate fluctuations, despite having a significant influence on the pricing, Sathasivam said.

Sri Lanka imports 85% of its medicinal drug market, with 50% of the supply met through private sector importers. Any price mechanism implemented by the regulator should have a strong exchange fluctuation component, Wilson stressed.

"Although we are an import country, we do not have a mechanism to release exchange fluctuations for the industry, unlike in many other sectors, like in oil pricing," she said.

"Exchange is not within our control, and we cannot be forced to subsidise this for the market for so long," she said, urging the regulator to implement a pricing mechanism which took into consideration the exchange fluctuations as well.