By Skandha Gunasekara

Parliamentarians from both the Government ranks and the Opposition condemned the sealing of the TNA transmission tower in Polgahawella in Parliament yesterday, charging that it was a curtailment of media freedom.

Joint Opposition Parliamentary group leader MP Dinesh Gunawardana, raising a question under Standing Order 27(2), inquired as to whether the Government would reverse its action against TNL.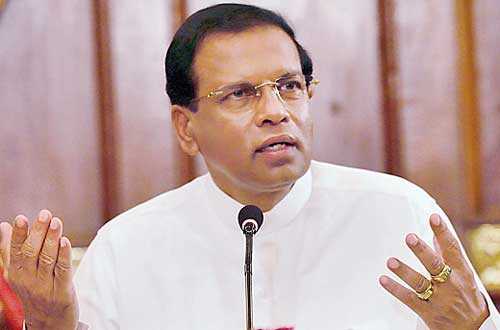 "TNL has been taken to courts this morning and we do not know what will become of it in the next few days. How could the CID officers enter the transmitting station forcibly and seal the transmitting station? We are not under a dictatorship," he queried while pointing out that, according to the Telecom Act, measures to cancel a license and seal transmission towers could only be taken after giving notice to the relevant media institute. "Due notice has not been given, but extreme measures have been taken."

MP Gunawardana went on to note that, despite Telecommunications Regulatory Commission (TRC) claims, there was no issue with the license fees as TNL had made the required payments up to 2017.

"TNL was negotiating with TRC to resolve some issues pertaining to license fees that had popped up there after they were corresponding with TRC to resolve the matter."

He then demanded to know if President Maithripala Sirisena could even bring the TRC under his purview following the enactment of the 19th Amendment to the Constitution.

"We don't care about the political ideologies of TNL Chief Shan Wickremesinghe, but we are concerned about the fate the media is suffering. TNL produced several presenters such as Buddhika Pathirana, who is an MP today.
The President could only hold the Defence Ministry and the Mahaweli Ministry as per the 19th amendment according to my knowledge."
Joint Opposition MP Bandula Gunawardana said that the CSN TV channel had suffered a similar fate as TNL.
"We are standing up for media freedom irrespective of party differences," MP Bandula Gunawardana said.
UNP MP Buddhika Pathirana remarked that the Government was not elected to close media institutes.

"This is shameless as we did not come to shut down TV channels. This is nothing but a joke. Even Lanka E news has been blocked," MP Pathirana said.

Meanwhile, Minister Malik Samarawickrama, while condemning the sealing of the TNL transmission tower, said that it was unfair for the Opposition to allege this is a dictatorship as there were attacks far worse on the media during the Rajapaksa Government.

Prime Minister Ranil Wickremesinghe, however, refused to comment on the issue despite calls from MPs for him to make a statement.

"I don't think I should refer to the matter," he said.

Speaker Karu Jayasuriya informed the House that he would request the Minister of Telecom and Digital Infrastructure to make a statement to the House regarding the issue.