Prime Minister Ranil Wickremesinghe yesterday issued a special statement giving an update on the violence in Kandy, assuring that law enforcement authorities stand ready to quell any unrest and soothing fears of violence spreading countrywide.

Speaking in his capacity as Law and Order Minister, Wickremesinghe recapped the incidents that sparked violent clashes in Digana and the statement he made in parliament on Tuesday (6 March). He also noted that several shops and businesses in Katugastota and surrounding areas had been set on fire.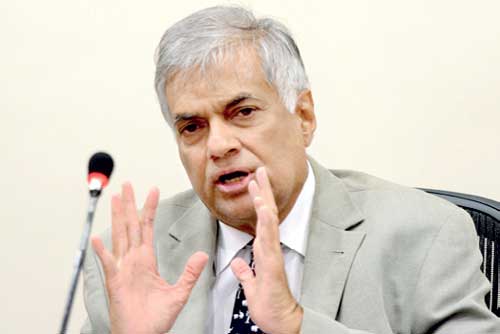 "According to reports, a grenade explosion has occurred when a mob turned violent in Katugastota. Police are conducting investigations into the situation. In the Kandy District and other areas, law and order prevails," he said.

Given the seriousness of the situation, curfew would be imposed till 4 pm today, the Prime Minister said. He also rejected what he termed as rumours of clergy being attacked, and stressed that there were no official reports of any such incidents.
"Police, STF and Army have been deployed across the Kandy District, and Major General Rukman Dias has been appointed to coordinate efforts between the army and police. They have been directed to contain and respond to any clashes or violent situations. Additional armed forces have also been deployed to these areas."

Wickremesinghe also confirmed that the Telecommunications Regulatory Commission (TRC) had given directives to block social media sites around the country to prevent the public from being incited into more violence by extremist elements.

"I appeal to all people to be peaceful and to support every effort by authorities to maintain peace. I would like to mention that the situation in other areas of the country is peaceful and request the public not to be misled by false reports. The Government will take tough measures against all people and groups who have worked to cause unrest and do all it can to hold them responsible. Therefore I reiterate my request to people of all ethnicities to be calm and assist the authorities."