Power consumption islandwide drops to less than 40 GWh
Some power plants given a break
Highest generated from coal as hydro drops to 15%
The Power and Energy Ministry yesterday assured that there would be no interruptions in the supply of power, stating that there had been a drop in demand compared to last week.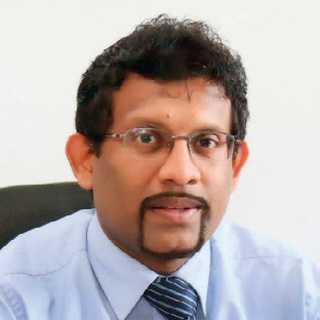 Power and Energy Development Director and Media Spokesperson Sulakshana Jayawardena
The current demand is less than 40 GWh per day, with 33 GWh recorded on Tuesday and 39 GWh recorded on Monday. According to Power and Energy Development Director and Media Spokesperson Sulakshana Jayawardena, demand was 49 GWh last week.

He explained that due to the drop in demand, some plants were not generating at full capacity. The 300 MW Yugadanavi Power Station or the West Coast plant is running at a partial capacity of 270 MW and the 51 MW Asia Power Sapugaskanda Power Station as well as the 360 MW Kelanitissa Power Station were not required to generate power on Tuesday.

"If there is a requirement, we can run the power plants," Jayawardena added.

Lakvijaya Power Station, also known as Norochcholai power station, has been running at full capacity and 50% of the total generation has been from coal. Hydropower has been 10-15% and wind and solar have amounted to 2%.

The rest of the generation has been from oil.

"If it is under the normal conditions, Norochcholai contributes approximately 40% and the balance is from the thermal power plants. These days, Norochcholai contributes more than 50%," he said, adding that this does not mean Norochcholai has been generating more power than usual.

Due to the low demand, there will be no interruptions to the supply of power and Jayawardena said the Ceylon Electricity Board (CEB) had planned to meet a higher demand. The curfew imposed as a measure to contain the spread of COVID-19 in Sri Lanka has resulted in a large number of offices and industries being shut down and others running at a low capacity.

However, CEB put together generation plans taking into consideration usual demand and the monsoon rains.

"Inter-monsoons will be commencing by April and monsoons will commence by the end of May," Jayawardena said, adding that CEB had also purchased an additional 100 MW as well as 128 MW of short-term power.

"Those measures were taken considering the normal situation. There is now an unusual situation. You usually cannot find such low demand during this period of the year," he commented.