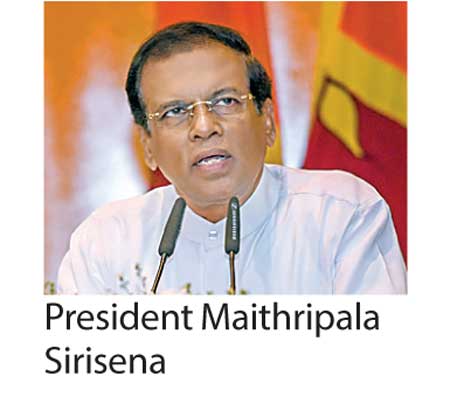 The National Economic Council (NEC) appointed by the President Maithripala Sirisena to take decisions on strengthening national economy met for the first time yesterday at the Presidential Secretariat in Colombo.

The President, Prime Minister Ranil Wickremesinghe, ministers and government officials took part in the discussion.

Main responsibility of the NEC will be to take decisions on the national economy with prominence given to local agriculture and industries. The Council will meet state and private sector entrepreneurs from time to time when necessary.
The President said the key aim of the NEC will be to take quick steps to strengthen rural economy by eradicating poverty.

Economic policy, state finances, public debt management, and issues in the financial sector were discussed at length. Infrastructure development on a regional level was also focused on during discussion.

The President brought to the attention of the officials the adverse impact on public welfare resulted by ministries and other state institutions not fully utilizing the budget allocations and sending the funds back to the Treasury.

The President also spoke on the proper implementation of decisions taken at the district development meetings and proper use of funds. Irregular lending by finance companies and its impact on the rural community were also pointed out.

Advising and issuing guidelines on strategically important policies, agreements, and projects that are directly relevant to the country's economic development also come under the Council's purview.
The NEC will meet every fortnight chaired by the President. Economist Prof. Lalith Samarakoon has been appointed as the Secretary General of the National Economic Council.