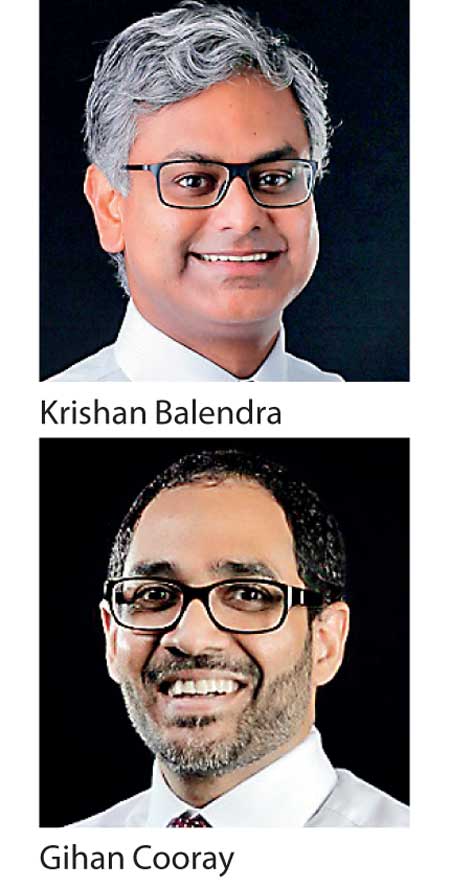 To take over as Chairman from 1 January next year after incumbent Susantha Ratnayake retires
New Group Finance Director Gihan Cooray to be Deputy Chairman
Longstanding Director and Deputy Chairman Ajit Gunewardene retires; Group Finance Director Ronnie Peiris follow suit
John Keells Holdings Plc yesterday announced that Krishan Balendra has been appointed as the Deputy Chairman, ahead of him taking over as the Chairman from 1 January 2019.

The move follows Ajit Gunewardene retiring as Deputy Chairman with effect from 31 December 2017 and the impending retirement of incumbent Chairman Susantha Ratnayake with effect from 31 December 2018.

JKH also announced the appointment of Gihan Cooray as the Group Finance Director with effect from 1 January 2018 succeeding Ronnie Peiris who retired on 31 December 2017. Cooray will be the Deputy Chairman from 1 January 2019 after Balendra assumes Chairmanship.