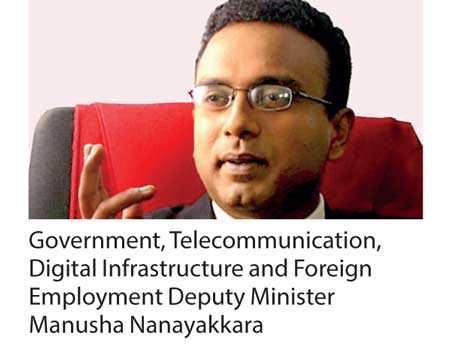 Cabinet subcommittee to investigate limits put on mothers with children younger than five
Govt. says more women seeking to migrate on visitor visa without registering with Foreign Employment Bureau
Says fair policies needed to protect rights and encourage economic empowerment
By Ashwin Hemmathagama

The Government has decided to reevaluate the legal restrictions placed on female migrant workers with children less than five years of age as it has increased the numbers of women attempting to use visitor visas for employment, a lawmaker said yesterday.

Sri Lankan women using a visit visa to go abroad for employment, especially in the Middle East, has become a growing concern for the Government, Telecommunication, Digital Infrastructure and Foreign Employment Deputy Minister Manusha Nanayakkara revealed in Parliament yesterday.

According to the Deputy Minister, the Government preventing women with children less than five years in age from leaving the country for employment had opened up illegal activities run by foreign employment agencies in all parts of the island.

"The Cabinet has appointed a subcommittee to investigate the legal barrier enforced on women with children less than five years in age from seeking foreign employment. We have 637,534 Sri Lankans working in foreign countries as at 30 April 2018. But the racketeers have started using visit visas to send women. We can't stop people from going out of the country on a visit visa. But there is a big risk if they use a visit visa for foreign employment," he said.

According to the Deputy Minister, unless they are registered at the Foreign Employment Bureau the Government will not appear for the rights of Sri Lankan workers working abroad or support them with their emergencies and issues.

"We are not against women with children going for foreign employment, but a proper system should be established. We don't want to be held violating women's rights and discriminating against them," he added.

However, the recent awareness created by the Government has reduced the number of female registrants in foreign employment to 28% out of all those who go out of the island for work.

"We have discontinued sending people without the NVQ certificate. Other than the Middle East new destinations including Japan, Israel, and Europe are identified to send Sri Lankans for employment as housemaids. We are gradually shifting the focus away from the Middle East," he added.