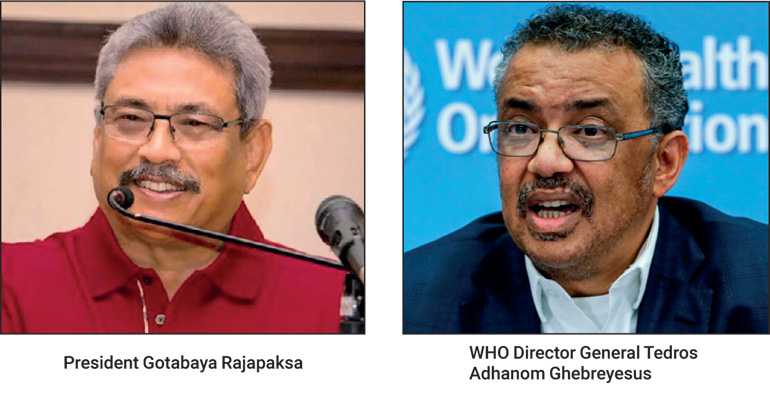 President Gotabaya Rajapaksa has urged WHO Director General Tedros Adhanom Ghebreyesus to request multilateral and bilateral lending agencies to provide a debt moratorium or a debt deferment facility to all vulnerable developing countries to manage their COVID-19 challenge.

Rajapaksa has said that such a measure would help developing countries to focus on and strengthen the new coronavirus COVID-19 mitigation measures, such as social distancing and public health and social security systems.

WHO last month declared COVID-19 as a pandemic.

As of yesterday, over 420,700 people have been infected by the novel coronavirus across the world and 18,820 have died, according to a Reuters tally. Infections have been reported by 196 countries outside China.

This year Sri Lanka has to repay $ 4.8 billion of debt, with the next large payment of $ 1 billion due in September.

Last week Sri Lanka obtained $ 500 million from the China Development Bank with a maturity period of 10 years, the longest tenure of financing facility for Sri Lanka. The interest cost is highly competitive and favourable and linked to six-month USD LIBOR with a grace period of three years.

The inflow of the funding is set to be implemented by the end of March and expected to increase the official foreign reserves of Sri Lanka to better manage the finance and fight coronavirus.