In this interview, Chris Chelliah, Group Vice President and Chief Architect – Technology and Cloud Platform of APAC, explains what autonomous cloud is, why it is needed and what its impact will be for organisations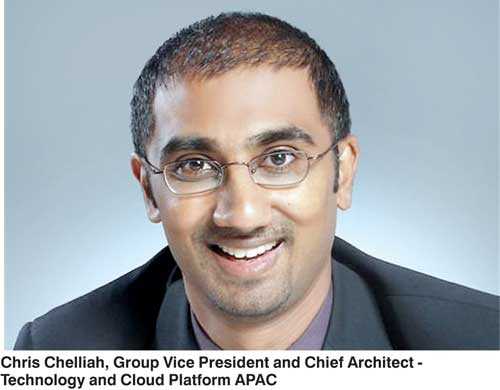 Q: First of all, what is the difference between automation and autonomy?

A: If you just consider the words themselves, it gives you a good idea. Automation is about operating or controlling a system or process using set rules instead of human intervention; but you still need it for action to be taken if something out of the ordinary happens. Autonomous on the other hand is about something that is self-governing and quite independent.

Take cars for example. Many of us drive automatic cars – where the gear box and many other functions are 'automatic'. Their workings have been optimised to work more smoothly and minimise effort, but you can't just get in an automatic car and expect it to drive itself. That is the dream of the autonomous car that thinks for itself.

In the world of IT, many things have been automated, but there is still a lot of effort involved. Take databases for example. While there are a lot of tasks that have been automated, running these essential data stores still takes a lot of time, effort and requires significant human involvement from database administrators (DBAs). In fact, IDC estimates that as much as 75% of the total cost of database management can be labour.

Q: So what is autonomous cloud?

A: We believe that the future of IT is autonomous cloud. This is a whole new category of cloud services, which when mature, will bring an ideal state, where IT departments don't have to worry about the day to day operations, which currently take up 80% of the time today – they run themselves. Instead resources can be focused on tasks that provide higher value to the business: innovation, the creation of new applications and better ways to serve customers, employees and partners.

When we talk about autonomous, there are three foundational things that we talk about. The first is the service needs to be self-driving. So, while the service is operating it automatically backs itself up, recovers if there is an issue, automatically tunes itself while it is running, and can do all of this without requiring any downtime of the service. This improves efficiency, reduces cost and eliminates human labour and human error.

The second aspect is self-securing, meaning the system automatically protects users from external attacks, malicious internal users, and again human error. Do you know that 85% of breaches exploited system vulnerability where a patch had been available for 12 months? With autonomous systems, the service auto-patches itself, apply them while the service is running.

The third aspect is that autonomous cloud services are self-repairing. They provide automated protection from all planned and unplanned downtime, so even if a server goes down because of some disaster, the service will back up and recover without any disruption to the end user.

Q: How secure are autonomous services?

A: Security is job number one, when it comes to us delivering enterprise class cloud services, and the wish to improve security is often the opening conversation we have with customers around autonomous cloud. As systems become more complex, we need to rethink how we defend our information and recognise that humans can't keep up with the hacks, patching and maintenance required. It's a war out there.

So, what can we do about it? We need a new approach. The main way to prevent data theft is automation. This gives users a cyber-defence system that automatically detects vulnerabilities, fixes them before an attack, and if there is an attack, detects it and shuts it down.

Q: In other areas, how does autonomous cloud compare to cloud?

A: The cloud was supposed to be simple, right, taking away a lot of our headaches? We didn't have to worry about buying software and then installing it on hardware that is complex, time consuming and expensive to run. The challenge is that cloud was, and is, often bought piecemeal so you still end up with very separate disparate systems – it becomes what you might almost call silo-as-a-service.

Autonomous cloud is the next generation of cloud services. In addition to providing a significantly great amount of security around the systems, the other key aim is that the mundane work around of installing, running, securing and maintaining the IT layer is taken away. A mix of artificial intelligence, machine learning and automation do that for you. As a result, the most valuable and expensive resource of a company, humans, are freed up to work on adding value to the business. These next generation cloud services are also much quicker to install and gain value from – the autonomous data warehouse cloud service, for example, can be installed in minutes.

Q: So what autonomous services are available?

A: The autonomous database is the first service we announced, and the first part of this new portfolio, the autonomous data warehouse is now being used by customers worldwide. Other platform services also recently became available around autonomous analytics, integration and application development to provide a no-code way for users to accelerate mobile and web application development and deployment.

There is also a whole range of other services in the platform area that we are going to make autonomous, because these capabilities of self-service, self-securing and self-repairing can apply to any service that is running on the Oracle cloud. Additional services will follow around application development, security and system management, mobile, analytics, data and application integration, plus emerging areas like blockchain, chat bots and so-on.

At the end of the day, the ultimate goal is to make your business more efficient, deliver a higher quality of service to your end customers and to lower your overall costs.

Q: So how does Oracle train its autonomous services?

A: The autonomous database uses AI and ML to make its database software smarter, to make it self-driving, self-securing and self-repairing. It learns in a similar fashion to how people learn - through experience. It constantly collecting and processing log files, it's constantly looking at queries, it's constantly looking at results, and it's constantly tuning itself, creating indexes, dropping indexes, creating new partitions, and so on.

And it is not just doing this for a single database, but across all the enabled databases running on Oracle's cloud, so it sees lots of data, lots of anomalies, and learns way beyond what is possible within just one organisation.

Q: Why are autonomous services needed?

A: With all the disruption that is going on, it has probably been never more challenging to be a business leader now. Externally, they're being challenged by small start-ups that are enabled to innovate at unparalleled rates and able to scale because of global cloud capabilities.

Internally, they are forced by the legacy of their complex IT environments to spend 80% of their resources on business as usual. This means there's barely any time left to innovate and modernise.

At the same time, data is doubling every two years, and what should be a gold mine of information, is spiralling out of control and becoming harder to store, manage and analyse.

Then, there is the barrage of cyber-attacks and data breeches; humans just can't keep up.

The fortunate thing is that while it has never been more challenging to lead a business, or IT for that matter, there's never been more opportunity. By standing on the shoulders of others and leveraging autonomous cloud services, IT organisations and hence businesses can deliver new capabilities and more business value much faster than they would have ever dreamed possible before.

Q: How is it benefiting companies?

A: Autonomous cloud brings significant benefit in a number of ways. They can lower costs through reducing administration costs by up to 80% with complete automation of operations and tuning, while reducing runtime costs by up to 70% by paying only for resources needed at any given time.

They also enable companies to deploy new apps in minutes versus months, allowing them to save tens of thousands of dollars and keep pace with more agile, start-up style competitors.

They also massively reduce risk. Auto-patching can mitigate breach impact by avoiding reputational damage, costs and revenue losses, and by removing human input you reduce human error.

Q: What is the market potential?

A: This is a totally new category of IT, and we are just at the start of the journey, so it is hard to put an exact figure on it, but we are seeing incredible interest from our customer base, so it is a category we expect will grow very fast. Just consider, while it took approximately 50 years for electricity to be adopted by 60% of US households, it took cell phones only about 10 years and, if you think about it, smartphones only about five years to reach the same penetration.

For a long time, AI hasn't quite delivered on its promise. With the advent of the latest generation of AI – neural networks combined with machine learning – and the power of the latest generation of compute, we are doing things that previously were unimaginable.

Just think, it would not be beyond reason to expect 10 million autonomous cars to be on the roads by 2020. Could you have imagined that a couple of years ago?

Gartner's recent forecast looking at the global business value derived from artificial intelligence (AI) projected this will total $1.2 trillion by the end of the year, an increase of 70% from 2017 – a figure that is forecast to reach $3.9 trillion in 2022. In addition, decision support/augmentation from deep neural networks (DNNs) is expected to represent 36% of the global AI-derived business value in 2018, and to have surpassed all other types of AI initiatives by 2022, to account for 44% of the total global AI-derived business value. For now, decision automation accounts for just 2% of the global AI-derived business value in 2018, but it will grow to 16% by 2022.

From our side we believe that more than 50% of all enterprise data will be managed autonomously in the cloud by 2020 and 90% of all enterprise applications will include a customer AI-based capability.