Decries Govt. measures as unfair
Says suspension of corporate events unreasonable since weddings and other functions allowed
Industry says willing to work with Govt. to formulate and implement health guidelines
Nightclubs told to halt operations in Colombo due to new virus variant
---
By Marianne David
---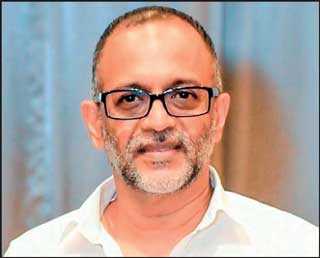 Event Management Association President Roshan Wijeyaratne
---
The event management industry is up in arms over what it terms as unfair and unreasonable restrictions on corporate events by the Government, while turning a blind eye to large weddings and
other functions.

Event Management Association President Roshan Wijeyaratne yesterday condemned the ad hoc approach adopted by the Government on COVID-19 control measures, with hotels being allowed to host large weddings while corporate events which are carried out with all precautions in place are banned.

"There has to be proper regulation. Don't shut down this industry; let companies keep the economy going by launching products and conducting sales conferences. We want the Government to consult us – we are willing to work with them, help them, do the guidelines, we are willing to take all the steps needed, but we need their support."

Wijeyaratne charged that although Public Health Inspectors were saying no to events and officially allowing only 50 pax for weddings, some venues were violating the rules and having over 400 pax at some weddings and events, in violation of guidelines and working hand-in-glove with certain PHIs.

"We believe only 50% capacity of a venue should be allowed with a maximum of 150 pax no matter how large the venue. Alcohol should be stopped at these functions. Hire bands – the musicians need work and need to earn – but don't have a dance floor and don't serve alcohol.

"At corporate events, we follow all guidelines and don't serve liquor but these events are banned while everything else is allowed. The Government has to ensure that the PHIs and certain venues stop violating guidelines," asserted Wijeyaratne.

Wijeyaratne stated that the Event Management Association, which has 65 companies in its membership, had written to the Director General of the Ministry of Health asking for an appointment to discuss the way forward for the industry over a month ago but had received no response to date.

"We are more than willing to follow the guidelines and take all the necessary precautions. For example, we are currently planning an event at a large outdoor venue for just 150 people – the client is willing to rent out a large place for such a small event because these events have to be held, the economy needs corporate events."

In the backdrop of the new and highly-transmissible COVID-19 variant present in the country, nightclubs in Colombo have been ordered to halt operations temporarily and plans are underway to revise the number of guests allowed at functions.