Ideal Finance attracts first Indian investment to SL's finance companies league


The recent entry of Indian giant Mahindra & Mahindra to Sri Lanka's financial services marketis seen as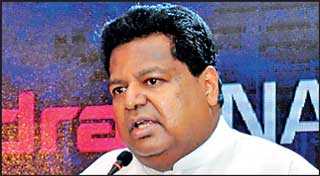 Ideal Finance Chairman Nalin Welgama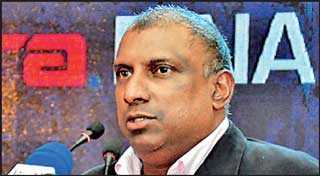 Ideal Finance Deputy Chairman Aravinda De Silva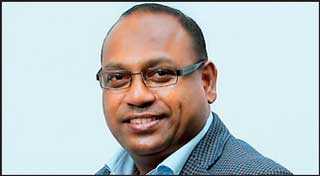 Ideal Finance Director

Viraj Malawana
a major breakthrough for the industry and customers alike, the promoters of the local joint venture entity declared last week.

Heralding the first ever Indian investment to a Lankan finance company, Mahindra and Mahindra Financial Services Ltd. last week announced a Rs. 2 billion investmentto take up 58.2% stake in Ideal Finance Ltd. Initially, Rs. 700 million will be invested, followed by the balance by March 2021.

Mahindra Finance is India's leading NBFC focused on rural and semi-urban markets and has fuelled the entrepreneurial aspirations of over 6.2 million customers in over 370,000 villages in India, and has assets under management worth over $ 10 billion.It is part of a part of the $ 20.7 billion Mahindra Group. Mahindra Finance's capital infusion is via issuance of new shares with original promoters/co-founders of Ideal Finance - Nalin Welgama, Aravinda de Silva and Viraj Malawana - reducing their stakes.
"We decided to dilute our stakes in the best interest of the company and customers. Entry of Mahindra Finance augurs well for Ideal Finance in particular, and Sri Lanka in general, as it will bring the required capital, knowhow, and technology," Malawana told the Daily FT.
"Given the stature and strength of Mahindra Finance, the potential for Ideal Finance to grow is exponential," he added.

At present Ideal Finance has an asset base of Rs. 4.4 billion and an equity base of Rs. 1.1billion.The initial investment of Rs. 700 million by Mahindra Finance and subsequent infusions will bring its minimum capital up to the required level stipulated by the regulator. All Non-Bank Financial Institutions are required to have Rs. 2.5 billion in core capital by 1 January 2021.

At the media conference to announce the joint venture Ideal Finance Chairman Welgama said at a time where NBFIs are pressured by low economic growth and flagging vehicle sales, the entry of Mahindra Finance was timely.

"They bring with them most invaluable sector exposure, vision, and life blood in terms of capital infusion to Ideal Finance," he added.

The Company has 10 branches, of which nine are outside the Western Province, located in Jaffna, Anuradhapura, Kurunegala, Bandarawela, Embilipitiya, Moneragala, Elpitiya, Matara and Kandy.

Its lending portfolio consists of commercial trucks, motor cars, three wheelers, two wheelers, gold loans and personal loans, reflecting the representation of the market segment focused on Ideal Finance. A unique feature is that as a financial institution it has grown over the past seven years with a quality lending portfolio and an annual sustainable growth in profitability. Under the new controlling shareholders, Ideal Finance will divest its real estate/property portfolio keeping in line with Mahindra Finance business policy.

The new joint venture will capitalise on Mahindra Finance's 25-year expertise in the financial services domain and Ideal Finance's domestic market knowledge to build a leading financial services business in Sri Lanka.

The other co-founder and Deputy Chairman Aravinda de Silva said Ideal Finance is a company which was nurtured and developed over the past seven years with a strong asset base, profitability, culture and a management team. "With the partnership with Mahindra Finance we will begin our journey towards maturity, innovation, market leadership and above all, serving our customers with good governance and best practices in the industry," he said.

"We believe this partnership will be instrumental in bringing a new dimension to the Sri Lankan NBFI sector which is yearning for consolidation, technology and governance for the past two decades," de Silva added.

Ideal Finance was founded by Nalin, Aravinda and Viraj after being the last finance company to be licensed by the Central Bank. Originally they were looking for opportunities to take over an existing finance company during the previous regime's financial sector consolidation initiative but opted to start a new one. A Japanese party Nishiya Mokku keen on the Lankan financial services industry partnered as majority shareholders holding 67%, with the local trio holding the balance. Further capital was infused via a Rights Issue which saw the local trio increasing their stake, and eventually Ideal Motors buying out the Japanese investors, who were looking to explore other options. Prior to striking a deal with Mahindra, Ideal had talks with existing Japanese investor in Sri Lanka SBI Holdings too.

Ideal Motors represent Mahindra in the commercial and passenger vehicles market in Sri Lanka.

Last weekMahindra Finance Vice-Chairman and Managing Director Ramesh Iyer told the media in Colombo that the Sri Lankan market holds great potential for growth.

"We see a strong, long-term growth opportunity in this market and are committed to bringing in the required capital and expertise to fuel this growth," he said.

Mahindra Finance is the only Non-Banking Finance Company from India to be listed on the Dow Jones

Sustainability Index in the Emerging Market Category. The Company's Insurance Broking subsidiary, Mahindra Insurance Brokers Limited (MIBL), is a licensed Composite Broker providing Direct and Reinsurance broking services. Mahindra Rural Housing Finance Limited (MRHFL) a subsidiary of Mahindra Finance provides loans for purchase, renovation, construction of houses to individuals in the rural and semi-urban areas of the country. Mahindra Asset Management Company Private Limited (MAMCPL), a wholly-owned subsidiary of Mahindra Finance, acts as the Investment Manager of Mahindra Mutual Fund. The Company has a JV in US, Mahindra Finance USA LLC, in partnership with De Lage Landen, a subsidiary of Rabo Bank, for financing Mahindra tractors in the US.