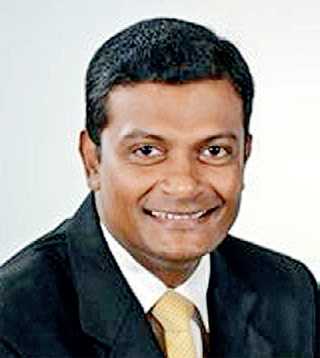 Hirdaramani Group Head of Business Transformation Kelum Herat-Gunaratne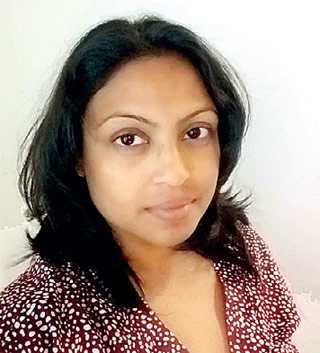 WSO2 Vice President - Human Resources and Administration Udeshika Ratnavira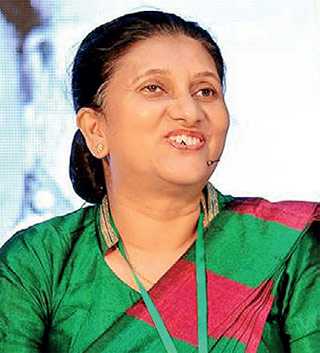 EFC Manager - Specialised Training and Disability Resource Centre Manique Gunaratne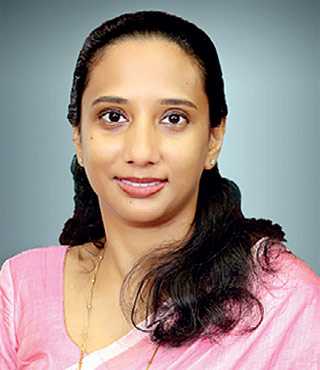 EFC Head of Solutions - Legal and HR / Assistant Director General Sewwandi Jayatunga Wijesekera
---
The first edition of the HR/IR Forum for 2021 of the Employers' Federation of Ceylon (EFC) was held recently on the theme of 'IT-integrated remote work culture: Pandemic and Beyond'.

The webinar-forum which brought together experts in HR/IR, Industrial and Labour Law and disability sector from the EFC and its member-companies, deliberated on opportunities and challenges a remote work culture driven by IT entails in the pandemic-clouded environment. It also brought to the table the shifts to be forged in an IT-driven work culture beyond the pandemic.

Opening the forum, Hirdaramani Group Head of Business Transformation Kelum Herat-Gunaratne provided a snapshot of the labor-intensive, diversified conglomerate's key areas of business impact due to the pandemic which included both primary and supporting activities.

With an unprecedented toll on sales due to market and operation closure, non-supply of raw materials, etc. all of which had a 'domino effect on operations' as Herat-Gunaratne explained, the company was driven to adapt mitigation strategies which were largely IT-fuelled.

"All were counting on technology as the answer. Infrastructure and finance too had a huge role to play and we strategised collectively to see how we could adapt to this new environment," noted Herat-Gunaratne, who went on to emphasise that the IT-HR fusion gave new interventions a further thrust.

Resources for remote work, adapting a change in the work culture, and health and safety of the employees were among the core strategies adopted, said the senior professional who went on to remark that the flip-side of the pandemic was that it 'fast-tracked the implementation of Hirdaramani's digital transformation strategy'.

Amplifying the existing processes and leveraging the right technology, pushed WSO2 to brave COVID-induced business challenges, remarked WSO2 Vice President, Human Resources and Administration Udeshika Ratnavira.

Citing monthly town halls, buddy chats, employee surveys, interactive onboarding sessions, support to set up home offices and creating awareness on coping with crisis as chief strategies embraced by her company, Ratnavira also alluded to the challenges which had to be braved.

"Employees were missing out social experience, their mental health was affected, brainstorming sessions were difficult on the phone and there were domestic interventions impacting work which we had to take stock of."

With the challenges, learnings were also many said the HR professional who cited prioritizing costs and essentials, investing in technology, fostering a larger and a deeper pool of talent, connectedness, communication, agility, thinking global and wellness among them.

"During a lockdown people with disabilities are placed in a double-lock down," remarked EFC Manager, Specialised Training and Disability Resource Centre Manique Gunaratne. "Work-from-home policies must ensure that employees with disabilities have appropriate adjustments at home, similar to what they have in their regular workplace," said Gunaratne urging employers to champion accessibility and disability-inclusion.

It is imperative for the employer to understand what format best suits each employee, said Gunaratne, who emphasised on the importance of enabling telework arrangements, work-related communication and websites on accessible formats. Support to purchase assistive devices for remote work, promotion of skills of people with disabilities in assistive technologies and online tools are also urgent in moving forward, she added.

Throwing light on IT-integrated remote work and Sri Lankan Labour Law, EFC Head of Solutions (Legal & HR) and Assistant Director General Sewwandi Jayatunga Wijesekera shared some of the common legal concerns raised by the EFC members in navigating through the new business fabric brought about by the pandemic.

Deviations from the terms in the contract of employment, new work arrangements, leave and holidays, remuneration and benefits, monitoring the performance of probationers and poor performers and managing discipline were among these.

"None of the labour laws of Sri Lanka have specific provisions pertaining to new ways of work such as remote work, compelling employers to manage within the existing legal framework," observed Wijesekera, who went on to note that moving forward, all work agreements should incorporate provisions related to remote work in case of such necessity.

All remote work policies should be "employee-friendly, feasible and practical without compromising on the safety of sensitive internal data and information," said Wijesekera, adding that in formulating such policies, work-life balance, occupational safety and health and communication related challenges should be taken into account.

The forum was followed by a panel discussion which gave the participants to the webinar an opportunity to share their thoughts and elicit responses from the experts.