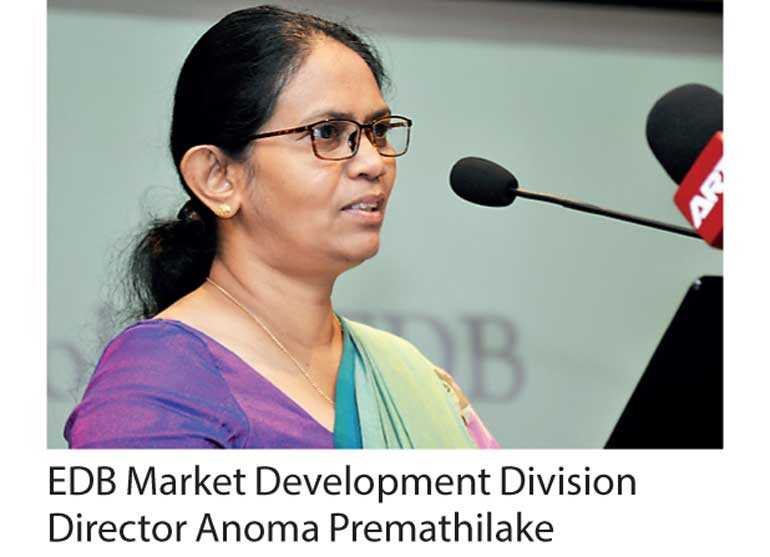 Sri Lanka is planning to draw up a China market entry strategy with the help of a specialist global consultancy firm to boost exports.

The strategy according to EDB Market Development Director Anoma Premathilaka will be to enhance the exports of pre-identified products. At present Lankan exports to China comprise apparel, tea, rubber, coconut and spices.

Last year China emerged as the sixth largest market for Lankan exports with a record value of $ 415 million, up $ 108% from 2016. However, the increase is partly due to the re-shipment of boats originally brought down from China for a Chinese-assisted development project.

Previously Sri Lanka's exports to China ranged from a low of $ 121 million in 2013 and a high of $ 296 million in 2015.

Given the high potential in China, the EDB is keen to increase Lankan exports and the planned entry strategy is one of the measures. Others include an e-learning program 'How to export to China', a course on export sales and negotiations, capacity-building programs, trade facilitation and enterprise development support schemes. EDB is also sending a strong delegation to the 15th China International SME Fair in Guangzhou in October and the China International Import Expo in Shanghai in November which are major trade fairs.

Sri Lanka's imports from China have grown from $ 2.9 billion in 2013 to $ 4.2 billion last year making it the second biggest source.