Key talk today at CSSL Forum at Nelum Pokuna


Business leader Dhammika Perera will today champion the adoption of Artificial Intelligence at a top forum organised by the Computer Society of Sri Lanka at Nelum Pokuna from 4.30 p.m. to 7.30 p.m.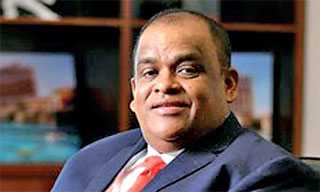 Dhammika Perera
The initiative is following CSSL promoting AI as a national strategy.
This discussion will cover many points that relate to national strategy building, and points to how artificial intelligence can assist in resolving national issues. Agriculture, education and poverty reduction are just a few subjects that will be covered in this informative session. Perera seeks to use all of these points to clearly highlight the underlying theme of how one can transform our existing society to exhibit a more caring attitude.

Most of Sri Lanka's influential IT companies have many technological solutions to the issues that Sri Lanka faces, but they yet lack a channel to voice them, and thus are not being heard. This event will be a landmark stepping stone for companies to register with the CSSL, so that they can collaborate through events like these in the future.

Microsoft's new AI Business School teaches execs how to lead AI initiatives, for free