US Secretary of State to visit SL in last week of June
Indo-Pacific cooperation and freedom of navigation to also feature
Prime Minister Ranil Wickremesinghe expects to discuss a number of issues when US Secretary of State Mike Pompeo visits Sri Lanka in the last week of June, including counterterrorism and freedom of navigation in the Indian Ocean.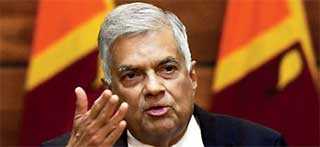 Prime Minister Ranil Wickremesinghe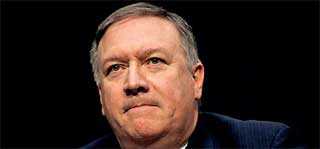 US Secretary of State Mike Pompeo


The visit of the Secretary of State came about when he spoke with Prime Minister Wickremesinghe in the aftermath of the Easter Sunday attacks.
"PM @RW_UNP expects to have a dialogue with visiting US Secretary of @StateDept @SecPompeo on cooperation between two countries with special emphasis on issues including Counter Terrorism, Indo-Pacific & Freedom of Navigation in the Indian Ocean. #Lka" tweeted National Policies and Economic Affairs Ministry advisor Sudarshana Gunawardana.

"When Secretary of State @SecPompeo spoke to the Prime Minister @RW_UNP over the phone soon after the #EasterSundayAttacksSL , @SecPompeo has mentioned his desire to visit #Lka. Now the @StateDept has announced that he will be visiting #Lka between June 24-30 on his way to India."

Secretary Pompeo will travel to the Indo-Pacific region from 24-30 June. The Secretary's first stop will be in New Delhi, India, following which he will visit Colombo.

Secretary Pompeo will also discuss promising opportunities for US-Sri Lanka cooperation, based on shared commitments to a free and open Indo-Pacific region.

In India, the Secretary will preview elements of a cooperative agenda during his remarks at the US-India Business Council India Ideas Summit, at the US Chamber of Commerce on 12 June.

After Sri Lanka, the Secretary will travel to Osaka, Japan to participate in the G20 Leaders' Summit from 28-29 June.