Finance Minister Mangala Samaraweera will present a Cabinet paper today that would limit interest rates of microfinance loans to 30% as the latest effort by the Government to reduce indebtedness in the country.

Samaraweera is also expected to include the details of how debt created by microfinance loans would be absorbed by the Government in 12 districts, primarily in the North and North Central Provinces, Finance Ministry sources confirmed. Over the weekend, the Government announced plans to pay microfinance loans of less than Rs. 100,000 that is expected to amount to around Rs. 1 billion.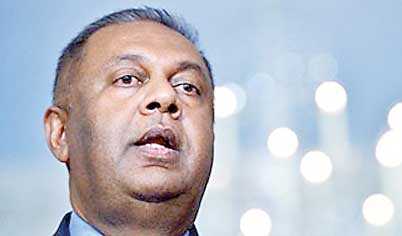 State Minister of Finance Eran Wickramaratne told Daily FT that the Government expects to gradually expand the program to other areas of the country.

"We will go to the East as well, but for this moment, it will only be North and North Central provinces. I am fully conscious of the situation as there are more women-headed households in the East," the Minister said.

"We are going to take in the smaller debts and write off some of those payments in the North and the North Central Provinces initially. The program will be rolled out under the guidance of the Central Bank under the existing financial system," he added.

Explaining the decision to intervene, the Minister said that the Government is particularly concerned about the situation in the North due to the high number of women-headed households that have been caught in the debt trap.

"What happened in the North is a little different. Some institutions may be registered, and some may not be registered with the regulatory authorities as they are running as microfinance agencies. Some have given loans at exorbitant interest rates, and probably not really understood the projects and they are unable to collect it," he said.

Wickramaratne further explained that the situation in the North differs from the rest of the country as they are a post-war community, recovering from the conflict, which may have put significant strains on their ability to effectively function regarding the economic commitments they under took.

"There may be a lesson for everyone here. There needs to be more studies done on the matter."

Acknowledging the limitations and need for intervention at different levels, Wickramaratne said that a host of agencies, including funding institutions, non-government organisations and Government bodies, will be working on programs to increase the earning capacity of the communities affected by the debt trap.

"I don't think the Government alone can solve the situation. It needs markets, hand-holding and mentoring. The Government will look at the financing of it," he said.