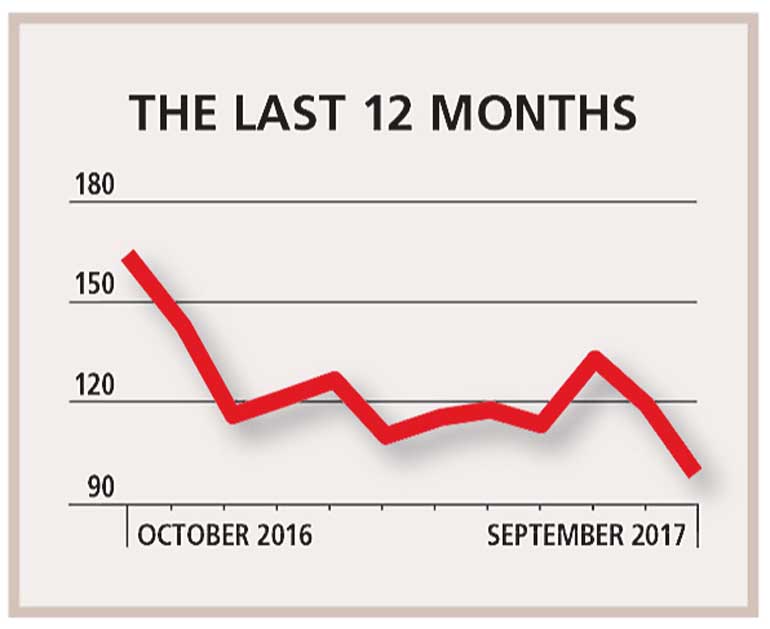 The latest edition of leading business magazine LMD reports that the LMD-Nielsen Business Confidence Index (BCI) plunged to a 64-month low in September, with the index shedding 22 basis points to register 99.

Nielsen's Managing Director Sharang Pant explains in the magazine that "while the index was largely governed by trends in inflation, taxes and interest rates in the latter half of 2016 and early part of 2017, the ups and downs of the last four months are related to positive and negative news in the country."

He continues: "Despite favourable changes on the inflation front, the passing of the new Inland Revenue Bill and tax on data being reduced, businesses and consumers are seeking transparency and corruption-free governance to tide over such shocks."

The exclusive monthly survey conducted by Nielsen for LMD reveals that less than one in 10 respondents expect the economy to improve in the coming 12 months.

Where business prospects are concerned, LMD notes that only 22% and 19% of those surveyed foresee better times for their companies in the long and short term respectively.
Looking ahead, a spokesperson for the magazine's publisher Media Services states: "The latest BCI survey outcome will surely come as a bombshell for even the most pessimistic forecasters."

"The coming months will be closely watched by us all as businesspeople react to the new Inland Revenue Act, trends in inflation and the forthcoming budget proposals. As we've said in LMD, there's also the risk that political harakiri could return to plague a nation reeling from the ill effects of corruption," he adds.

Media Services says the October edition of LMD will be released to bookstores and supermarkets on Friday, 6 October. For the full BCI report, go to www.LMD.lk.