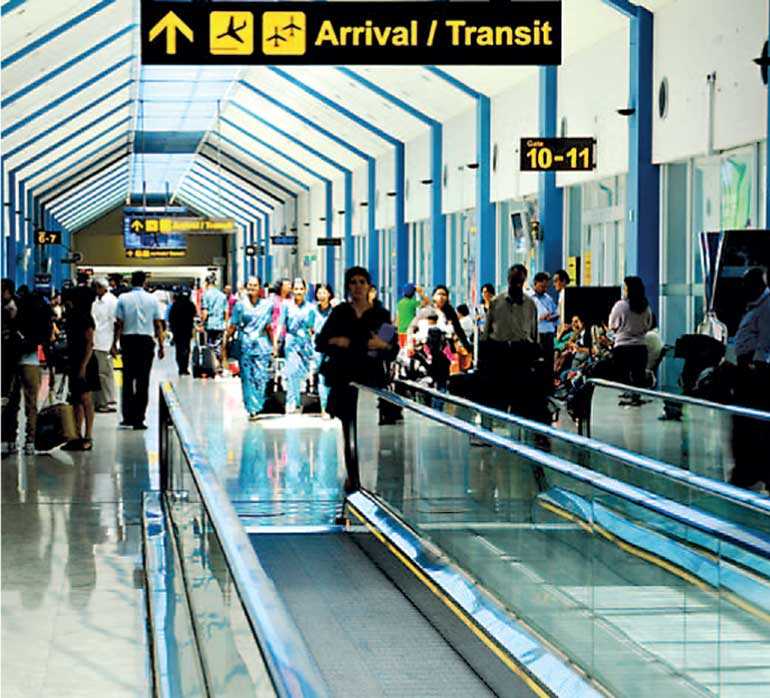 ---
Suggests extension of recent waiver of fees at Mattala, Ratmalana to Katunayake as well
Moots concessions like those offered post-Easter Sunday setback to encourage international airlines to help Govt.'s efforts to revive tourism in 2021
According to IATA's latest economic outlook, global airlines set to lose $ 118.5 b this year
---
By Charumini de Silva
---
The aviation industry is urging the Government to extend recent concessions granted to Mattala and Ratmalana airports to the Bandaranaike International Airport as well.

To promote the Mattala Rajapaksa International Airport (MRIA) and the Ratmalana International Airport (RIA), the Government in 2020 waived off airport landing and parking fees for international flights operating to these airports.

Whilst welcoming the move, aviation industry sources told the Daily FT that considering the challenges faced on account of the COVID-19 pandemic forcing serious losses to airlines, it was important the Government extends waivers to operators to the BIA as well.

"Sri Lanka has begun to re-open the country to international tourists. This is a good move. As confidence is built with improved health safety regulations, the demand for Sri Lanka as a tourist destination will depend on how competitive the flagship international airport is," these sources emphasised.

The opening of BIA for scheduled international carriers was slated for 26 December but was put off until further notice with the second wave of COVID-19 in Sri Lanka and new strains found in UK and elsewhere.
In 2019, total air passenger movements through the BIA declined by 8.3% to 9.9 million in comparison to 10.8 million in 2018. BIA handled 71,973 aircraft movements in 2019, registering a decline of 3.4% the decline was partly due to the Easter Sunday setback.

Industry sources recalled that the Government did offer incentives on fuel and ground-handling, while reducing the disembarkation levy for passengers as means to boost traffic after the April 2019 Easter Sunday terror attacks in three five-star hotels and multiple churches, killing nearly 250 people. "Considering the COVID-19 setback, the Government needs to seriously consider a similar move for BIA if it is keen to attract international airlines as authorities look for the resumption of tourism in 2021," sources added.

According to IATA's latest economic outlook, global airlines are set to lose $ 118.5 billion this year, or $ 66 for every passenger carried. Assuming borders re-open by mid-2021, the industry will 'only' lose $ 38.7 billion in 2021.

"Now is the time for Governments to step up. The $ 173 billion of support provided to date has enabled the industry to survive, but more is required to carry the industry through to next summer. IATA has identified a range of market stimulation options that will support the viability of air routes while encouraging people to travel. Without aviation's $ 3.5 trillion contribution to global GDP, there can be no broader economic recovery," IATA Director General and CEO Alexandre de Juniac said.

According to international reports, the COVID-19 pandemic has had a devastating impact on the airline industry, as countries worldwide shut down borders and limited travel to control the spread of the virus.

Massive cancellations of flights since the beginning of 2020 caused staggering losses to the world's largest airline companies and huge drops in airline passenger traffic.

According to data presented by AksjeBloggen.com, the global air passenger traffic was expected to drop by 60% to 1.8 billion in 2020.

According to the UN World Tourism Organisation, international arrivals fell by 72% over the first 10 months of 2020, with restrictions on travel, low consumer confidence and a global struggle to contain the COVID-19 virus, all contributing to the worst year on record in the history of tourism.

Before the coronavirus outbreak hit the globe, the airline industry grew at a steady pace across all countries. The International Air Transport Association data showed the number of scheduled passengers handled by the global airline industry had been increasing for the last 15 years and jumped from 1.9 billion in 2004 to 4.5 billion in 2019.

However, due to the COVID pandemic, the number of scheduled passengers boarded by the global airline industry dropped to only 1.8 billion people in 2020, below 2004 levels. Statistics show this figure is expected to recover to 2.8 billion in 2021, still 40% less than pre-COVID-19 estimations.

Commercial airlines' passenger revenue to hit $ 287 billion in 2021, 50% less than in 2019.

Before COVID-19, worldwide commercial airlines' passenger revenues grew each year and jumped from $ 323 billion in 2005 to $ 612 billion in 2019. However, the International Air Transport Association data revealed staggering financial losses caused by the pandemic, with revenues expected to drop by 67% year-on-year to $ 191 billion in 2020. In 2021, this figure is forecast to recover to $ 287 billion, still only half the 2019 revenues, reports added.