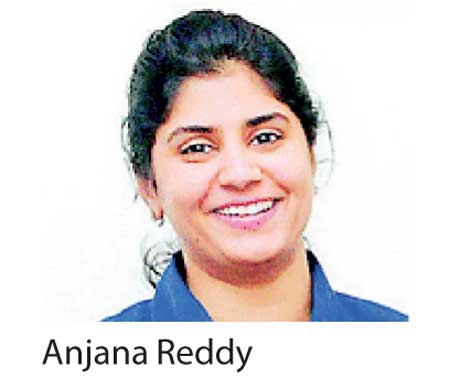 The National Human Resources Development Council of Sri Lanka will kick off the 'Young, bold and daring – the spirit of young entrepreneurs for a country enriched,' a discussion forum and workshop on 2November at 8:30 a.m. at the BMICH.

The forum aims to create awareness about opportunities that are available for young entrepreneurs specially women who venture into enterprises, challenges faced and how to successfully overcome them.

The keynote speaker of the forum is Anjana Reddy, a successful young entrepreneur from India.

Reddy is the Founder Universal Sportsbiz Ltd., a Rs. 100-crore business. She was listed recently as one of the top 30 e-commerce and retails entrepreneurs in the Forbes 30 under 30 list for Asia.

The keynote speech will be followed by a panel discussion and a workshop targeting young, aspiring professionals and entrepreneurs.

The panel will include Coca-Cola Sri LankaManaging DirectorSonu Grover;Spa CeylonCo-founder Shalin Balasuriya;Daily FTEditor Nisthar Cassim; and Sri Lanka Institute of Tourism and Hotel Management (SLITHM);Chairman Sunil Dissanayake; and the session will be moderated byHNBChief Human Resource Officer Chiranthi Cooray.

The first copy of the NHRDC report on how to increase the female participation in the workforce will be handed over to Deputy Chief of Staff to the Prime Minister and former MinisterRosy Senanayake.