Around 1,000 Constanta teabag machines to get new lease of life globally
Staple pins recognised as a potential health hazard, now avoided in most advanced countries
Investment on new unit can be recovered in three years from savings on removing staple, packaging
Already seal 20 deals at $50,000


By Charumini de Silva

Abacus Tea Ltd yesterday presented a groundbreaking invention by making low-cost teabag machines 'staple-pin free' for value-added tea.

This breakthrough is an invention by tea bag industry veteran and Abacus Tea Ltd Chairman Rohan de Lanerolle, who will now give a new lease of life to over 1,000 tea bag machines operating around the world.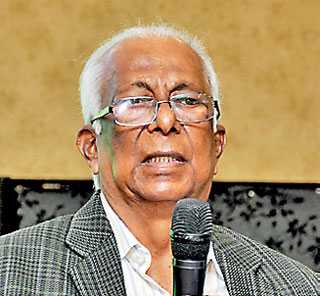 Abacus Tea Chairman Rohan de Lanerolle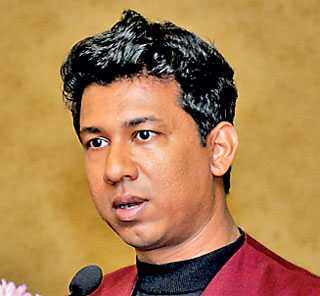 Abacus Tea Marketing Director Ishan de Lanerolle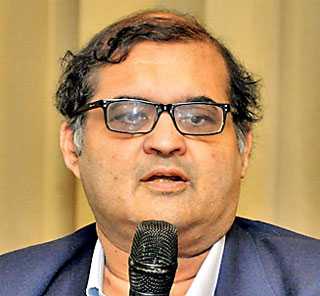 Jv Gokal Company Director Nakul Jagjivan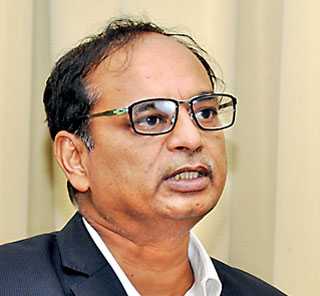 Jv Gokal Company Senior Marketing Vice President Sachen Varma


"I began working on this invention six years ago, and the three main reasons I started working on this idea were because the world was turning heavily towards staple free tea bags, the staple free machines in the market were being sold at high prices, and I was of the belief that my children would be saddled with these machines if we couldn't find a solution," the inventor and Abacus Tea Ltd Chairman Rohan de Lanerolle told media yesterday in Colombo.

He said that staple pins are a potential health hazard, and are avoided in most advanced countries.
Accordingly, the Food Safety and Standards Authority of India (FSSAI) banned the use of staple pins in tea bags effective 1 January 2018, but on the representation of the tea industry, gave it an extension of 18 months to migrate to staple-less tea bags.
Noting there are many consumers in the US who query about the safety of the staple in tea bags, de Lanerolle said it is quite likely that European Union will follow its lead in declaring them a risk hazard, and require the use of 'knotted' connectors for sealing tea bags.

Explaining further on the invention, he noted that after about six to eight months trial, he was able to perfect it, and run the machine for a longer period of time.

"I began experimenting with the ideas I had in my head, and then went into the process of designing it with the help of some engineering students on designing software, which I eventually learnt and started designing and making the prototype. Through this process, when the invention was actually not working, and over a period of time found that I had invested millions, at the same time it felt like a waste. However, each incorrect step I took made me one step closer to getting it right," the 73-year old inventor stressed.

He said the Constanta machines, which are in Sri Lankan factories, range from 1940s to 1990s in origin, and these work at an average of 20 hours a day per six day week. Thereby, de Lanerolle believes the new unit will only give a new lease of life to these machines, which have been in operation for years, to work for many more years.

Outlining the benefits of the unit, he said the machine was hazard-free, needed less maintenance due to oil bath, used a cheaper needle, did not have to be reshaped to the agents, and that production will not be lost for over six days due to installation and commissioning.

He said the savings on the staple phasing out is Rs. 0.3 cents per bag, while the packing price charged is only an average of Rs. 0.04 to Rs. 0.05 cents more for staple-less bags. With the aforementioned benefits, he pointed out that the investment can be recovered within three years.

"I have already got orders in place for 20 machines, priced at $50,000. This innovation would serve the global teabag industry," de Lanerolle said.

At present, there are over 1,800 Constanta teabag machines globally, mainly in countries like India, Sri Lanka, Iran, Egypt, China, Japan, Russia, Indonesia, GCC, UAE, and out of these only around 1,000 machines are active and operational. This low-cost innovation would result in at least 25% of Constanta machines globally migrating to staple-less teabags in the next years.
Pix by Lasantha Kumara