Kumar and Anita
---
Singaporean-born Anita Doraiis presenting a special one-night-only comedy show, 'Kumarsutra' on 17 March at the Hilton Colombo, in support of the Wheels for Wheels Foundation as a funding initiative to distribute wheelchair donations around the country.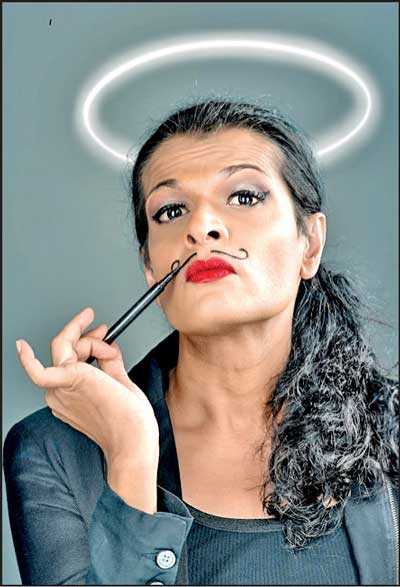 Kumar


Hailed as one of South East Asia's most iconic and respected performing artists, and a brilliant stand-up comedian, Kumar will deliver his own brand of truly hilarious humour, leaving the audience in stitches.

The show,'Kumarsutra' will takes audiences on an inspired and heartfelt journey pieced together by Kumar himself set to transcend all expectations, beyond age, gender and raceis sure to tickle everyone's funny bones.Widely known for poking fun at all things controversial, Kumar's caustic remarks, based on everyday observations, are bound to have audiences bowled over with laughter!

All those attending this not-to-be missed show can demonstrate their support towards a far greater purpose contributing to an organisation that helps children with disabilities to live happy, healthy and enriched lives.

"I am extremely pleased to bring a high quality entertainer such as Kumar and his unique brand of rib tickling comedy to Sri Lanka. But also to contribute towards the wonderful work done through 'Wheels for Wheels Foundation' and help these children lead more fulfilling lives," noted Anita Dorai.

Her previous extremely successful show 'Threads of Time'also culminated in the donation of 100 specially designed wheelchairs to the Wheels for Wheels Foundation.

Unknown to many, over 40,000 children are affected by cerebral palsy in Sri Lanka. Most do not have access to a doctor due to their immobility. A simple wheelchair offers them opportunities to be part of society. The 'Wheels for Wheels Foundation' was created to support the distribution of wheelchair donations around the country.

Cerebral palsy permanently affects body movement and muscle coordination, thus wheelchairs remain an important mode of movement for affected individuals, providing much needed freedom.

Children affected by cerebral palsy usually have limited mobility or become completely bed-ridden leading to various health complications including muscle contractures. Those who do not have wheelchairs find it difficult to live fulfilling lives as they are unable to leave their homes, struggle to make friends and find it difficult to fit into communities.Tickets for the show (inclusive of champagne dinner) are available via MobitelmTicketing. Tickets can also be reserved at Hilton Colombo or by calling 0777723323 or 0775560439.