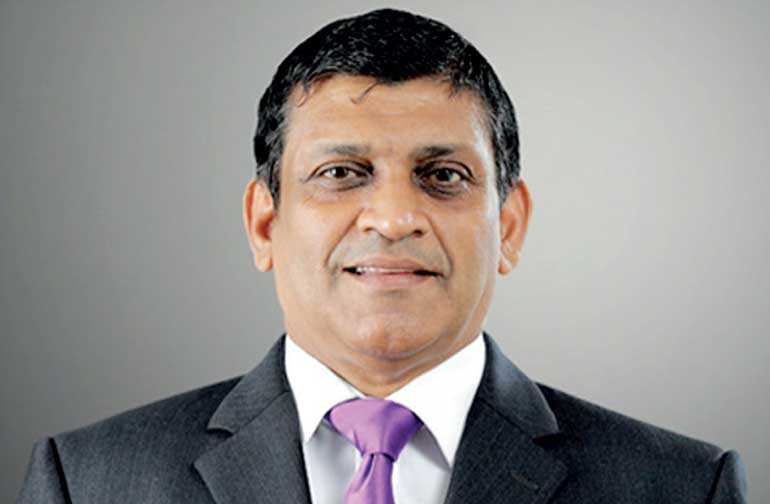 A critical success factor for an insurance company to thrive
By Chula Hettiarachchi

In its latest report, Brand Finance – the world's leading independent branded business valuation and strategy consultancy – named Softlogic Life Insurance as one of Sri Lanka's most valuable brands.

Strong financial performance and unwavering focus on our customers and product innovation has lifted us to secure a place among the top 50 brands of Sri Lanka, with Softlogic Life's brand value rising 14.7% to Rs. 1.2 billion. The report has a special mention about the company as well, highlighting Softlogic Life as one of the biggest gainers in terms of performance and a prime example of a business, which has significantly increased the value of the business and brand over the last few years.

To become one of the most valuable Life insurance brands of the country within a relatively short time span—in an industry considered as highly-competitive and challenging—has not been an easy task. As the youngest Life insurer, Softlogic Life has grown rapidly to become a force to be reckoned with in the insurance industry where we are known today as the fastest-growing and most innovative insurance company in Sri Lanka.

Within a short period of 18 years of Life business operations, we have reached a revenue of Rs. 7.5 billion and the company has consistently doubled its market share and reached to 10.5%—well above the revenue growth of the industry—and 34% benchmarks in comparison to industry average growth of 12.6% over the last five years.

Low insurance penetration being an industry-wide concern

in Sri Lanka

Lack of awareness of the public on Life insurance products and its benefits is one key aspect, which correlates to Sri Lanka's heavily under-penetrated Life insurance industry. However, the significant imbalance between Life insurance companies, employees and customers has silently affected country's low life insurance penetration. Life insurance companies, over the last few years, have not been able to deliver the expectations of customers and employees, and have not fulfilled promises immediately. This has resulted in customers and employees moving from one Life insurance company to another, trying out new products and benefits.

The Sri Lankan Life insurance sector has been growing steadily with a total asset average annual growth of 17% since 2009. However, Sri Lanka being a country largely characterised by the collectivism and dependency where the need for a Life insurance policy is yet to be realised, industry remains to be a small sub sector accounting less than 5% of total financial sector assets by 2017.

Despite its growth momentum shown during the last two years, the Life insurance industry of the country is still in the early stage of the lifecycle. In 2016, the industry has generated Gross Written Premium (GWP) amounting to 63.5 billion, reflecting a growth of 18.6% compared to 20.1% in the year 2015. However, these growth figures—thanks to significantly high, premium income recorded during the previous years—have not significantly impacted Life insurance penetration, which sits at a mere 0.65%. Compared to other countries in the region, this is significantly low.

Losing customer trust

due to misalignment in key stakeholder interests

The Life insurance industry of Sri Lanka is built on top of three important pillars—the Life insurance company (organisation), employee (intermediary) and customer (beneficiary). Each of these stakeholders has different expectations. For the Life insurance company, it is about profitability, stability and sustainable growth. While an employee expects for a proper income, recognition and career progress, a customer would expect the Life insurance company to fulfil its promises—especially claim settlements and maturity rate at the end of the policy term.

When customers and employees lose faith about a Life insurance company they hold on to the perception that the company focuses only on generating revenue but has no interest to offer innovative, customer-centric solutions for customers, it develops a vicious cycle which is extremely difficult to change afterwards. For example, when a customer realises that his preferred Life insurance company does not have the passion to settle their claim when most needed; there is a good chance that the customer will leave the company. All of this contributes to a negative perception towards the whole Life insurance sector.

It is the same for employees as well; when the company focuses more about organisational objectives but less on employees, job satisfaction of the workforce will start to diminish slowly, ultimately resulting in a number of employees leaving the organisation to join a competitor. When employees, especially the advisors are not happy, their service levels and their drive to obtain new customers will get impacted. Hence, customer engagement will decrease drastically and people will have no interest to buy insurance, even if they are the most innovative products in the market.

As Life insurance companies, innovation is the name of the game. Nowadays, expectations of a modern-day customer evolve every second. State-of-the-art technologies have transformed the Life insurance sector significantly. To add to that, innovative Life insurance solutions are going to attract people from Gen Y (born in 1980-2000) and millennials (born after 2000) as they seek more financial security and stability for their families due to complexities in their lifestyle.

It is compulsory that Life insurance companies address these target groups, invigorate their existing strategies to exceed their expectations, offer them solutions that are affordable and convenient. When Life insurance companies try to reinvent the wheel by trying to market the same product repeatedly with continuous tweaks, they will be unsuccessful in selling their Life solutions for potential customers.

Many Sri Lankans—especially future customers—already look at the Life insurance sector with an eye of mistrust for a number of reasons. One perfect example would be the integrity of the sales force. Insurance agents are always a critical factor for the industry and when handling collections, isolated incidents that pertain to unethical dealings, will crack the trust of the public placed on Life insurance companies. The incidents discussed above, which are part of the 'vicious cycle', have heightened the negative impression about the industry further. When Life insurers, employees and customers do not work in unison, the industry will have to face huge issues and suffer from low Life insurance concentration.

What has Softlogic

Life done differently?

The reason Softlogic Life has become Sri Lanka's number one health insurer, while outshining the industry for the sixth consecutive year by growing over double the rate of the industry in the same period and winning top awards locally and internationally is because, as a company we have been continuously delivering our promise to all key stakeholders.

Customers are always at the heart of our Company's operations and we deliver on our promises to facilitate our customers to live their life to the fullest. We continue to create value for our customers, especially through our claims settlement process. During the year, our customers enjoyed one-day claims settlement, which is a record in the industry. We have created value for employees by empowering them with the required knowledge, skills, remuneration and rewards. 89% of claims were paid in one day, which reflects the exceptional client service standards we strive to maintain.

Our employees are the engine that drives the company's growth and we remain focused on ensuring a happy workforce who are able to fulfil their career aspirations while improving their income levels and thriving in a friendly and innovative work culture. Our ethos of ensuring every employee is heard has given rise to an atmosphere where employees take ownership of the company's success by giving their best.

Our continuous excellent work and unwavering commitment towards our stakeholders are significantly reflected through the number of awards we won. In 2017, Softlogic Life won the Gold Award as the number one Life insurance company in Sri Lanka at the National Business Excellence Awards organised by National Chamber of Commerce of Sri Lanka as well as the Bronze Award in the Extra Large Category.

The company won the Best Claim Paying Award and Best Agency Force awarded at Insurance Industry Awards in 2017, while our inspiring work culture helped us derive the best performance from our employees repeatedly and being recognised as one of the top 25 'Great Places to Work' in the Sri Lanka by The Great Place to Work Institute.

Most importantly, Softlogic Life shapes the insurance landscape in Sri Lanka every day as the most innovative Life insurance company of the country. Our spirited approach helps us to combine all different facets with the key element of technology in every initiative we bring to the market, to render it cost effective and customer efficient. We firmly believe that as long as insurance solutions are easy to purchase and the service standards are maintained at a high level, the demand for insurance can be expanded much more. Customers now look for quick and easy insurance solutions, which in turn inspires us to innovate.

According to Millennial Impact Report 2017, millennials are more likely than other generations to research about sustainability efforts of a company, the issues a company supports, the extent to which the company contributes and its ethics. Keeping in mind that a significant percentage of Softlogic Life's workforce and the future customers are represented by millennials, we have made the effort to align our corporate objectives with our sustainability initiatives.

Our WIN programme which helps senior students in rural schools with confidence building, inter-personal skills and presentation skills, is on track to create a Rs. 1 billion in value to the rural economy. We trained 905 students in 11 schools during 2017 which has enhanced their employability. WIN was recognised last year at the National Business Excellence awards for its far-reaching CSR practices.

Our approach is a prime example for the whole Life insurance industry of Sri Lanka, which is that balancing all three stakeholders is not an impossible task. Moreover, we are ready to share the best practices with our peers in the industry, as the industry needs to work hand in hand to turnaround the Life insurance industry, create awareness and increase the penetration to compete with regional players and turn this vicious cycle into a 'wheel of fortune'.

In conclusion, I wish to emphasise the Life insurance industry in Sri Lanka has an important role of being eternally vigilant to ensure a sustainable industry, to safeguard the trust placed by the public in the Life insurance industry in Sri Lanka.
(The writer is the Chief Operating Officer of Softlogic Life Insurance PLC.)