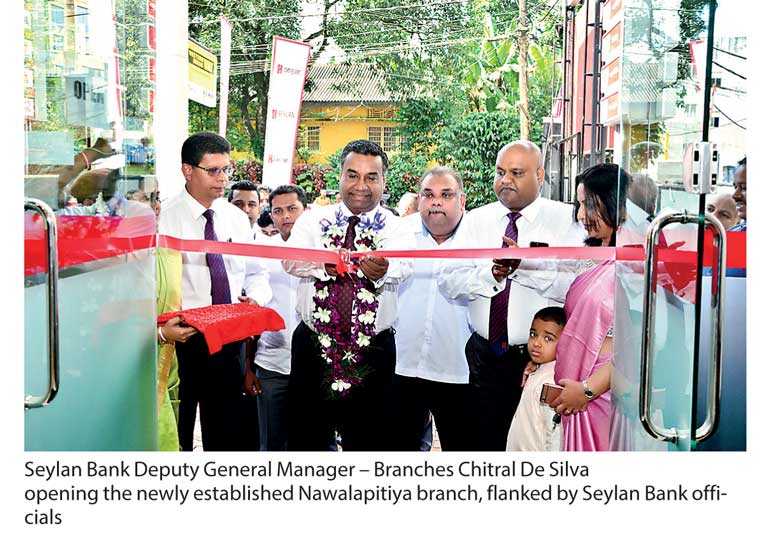 In response to the demands of integrated banking services in the Nawalapitiya area, Seylan Bank has relocated its Nawalapitiya branch to a more convenient state-of-the-art facility with ample parking space.

With the relocation, customers in and around the Nawalapitiya area now have access to the bank's entire product portfolio ranging from current and savings accounts, fixed deposits, leasing, home loans, personal loans, credit cards, and many more. Located at No: 13/A, Nagarasaba Road, Nawalapitiya, the new branch will be open from 9 a.m. to 4 p.m. on weekdays.

Further the newly relocated branch is also furnished with Automated Teller Machine (ATM), and other digital banking facilities to enable customers to carry out their banking transactions in a hassle-free manner.