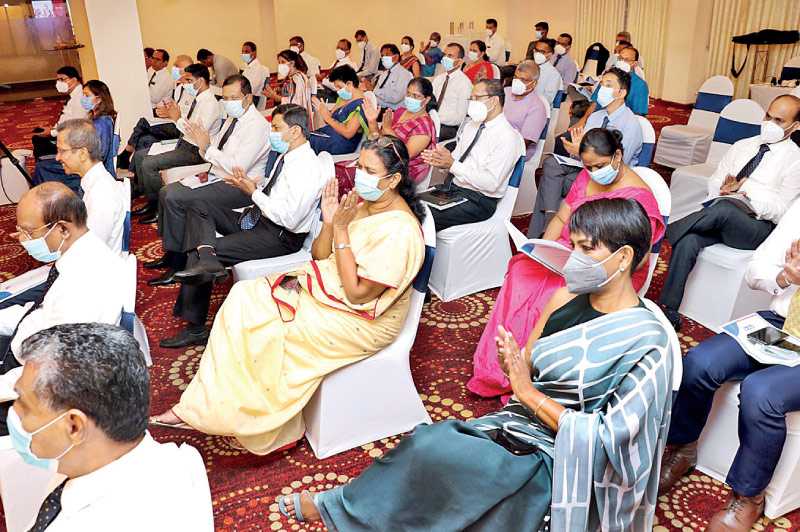 ---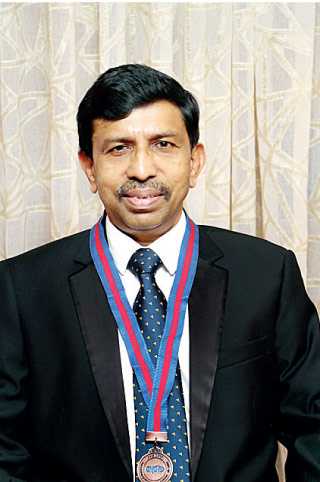 At the recently held 32nd AGM of Association of Professional Bankers (APB), senior banking professional K.B. Rajapakse of People's Bank was unanimously appointed as the President of APB for 2021/2022.

Established in 1988, the Association of Professional Bankers Sri Lanka has been the most representative organisation of banking professionals in the island and has functioned as a forum that brings together leading personalities in business administration, and intellectual discussion in the contemporary banking scene.

The 32nd APB AGM was held on 25 March at Bougainvillea Ballroom, Galadari, on a hybrid basis, where a large number of APB members attended the meeting physically in adherence to the recommended health and social distancing guidelines whilst another set of members attended the meeting virtually.

Addressing the gathering at the AGM after his appointment, Rajapakse stated that APB would be in a strong position to contribute the banking fraternity and to achieve the national development goals of the country. He also emphasised on the need for each member to challenge him/herself to think out of box and be creative thinkers in order to make necessary changes which will be vital to not only survive, but to thrive.

Commenting further on the challenges ahead, he added: "All of us are professional bankers holding much responsibility in our respective offices, committed to make profits, improve the bottom line and further develop our banking institutions. As a professional body, you and I know that banking comes with strict regulations. So the real challenge is achieving our objectives which includes retaining sufficient flexibility to satisfy our customers within the regulatory boundaries in new normalcy with new systems, new products, new management styles and digitalisation.

Rajapakse possesses over 33 years of experience in People's Bank, of which over 12 years are in the corporate and executive management, and is currently the Senior Deputy General Manager to Payment and Digitalization. He holds a second class honours degree (B.Sc.) in Public Administration from the University of Sri Jayawardenapura and has a master's degree in Management & IT from the University of Kelaniya. He is a fellow of the Institute of Bankers of Sri Lanka, an attorney-at-law of Sri Lanka, and holds a diploma in Institute of Credit Management of Sri Lanka.

At the AGM, the APB members elected the other office bearers and council members for the year 2021/22 and also for the Fund Management Committee.

APB Sri Lanka office bearers consists of President - K.B. Rajapakse, Senior Vice President - Jeremy De Zilva, Vice Presidents - Halin Hettigoda and B.A.H.S. Preena, Treasurer - Indika Kudagamage, Secretary General - Anton Arumugam, and Assistant Secretary - Mahesha Amarasuriya.

Nominated council members are K. Raveendran, M.R.N. Rohana Kumara, Theekshana Pandithasekara, Hasrath Munasinghe, Anjali Gunathilake, Christine Jesudian, Vijitha Kumarasiri, Asitha Pinnaduwa, and Isuru Jayaweera.

Fund Management Committee members are Hennanayake Bandara, Aravinda Perera, Sunil de Silva and Shashi Kandambi Jassim.