Reuters: The rupee ended steady on Monday as exporter sales of the US currency outpaced early demand from imports in a dull day of trade, dealers said.

The spot rupee which trade between the 152.75-152.87 during the day ended at 152.80/90 per dollar, compared with Friday's close of 152.80/85.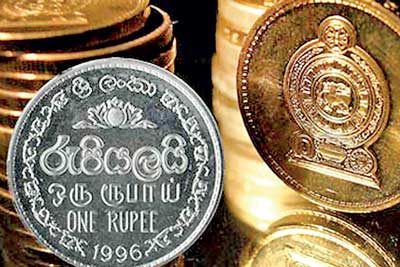 "Strangely, it was a dull day. But we have seen some importer dollar demand though the rupee ended steady with some exporter dollar sales," said a currency dealer, requesting anonymity.

The rupee has been under pressure since January after the central bank stopped defending the currency and started buying dollars to build up the country's depleted foreign currency reserves.

The island nation had seen Rs. 27.8 billion ($ 182.00 million) of net inflows into equities up to Monday's close, and Rs. 6.6 billion worth inflows into government securities as of 6 September, official data showed.