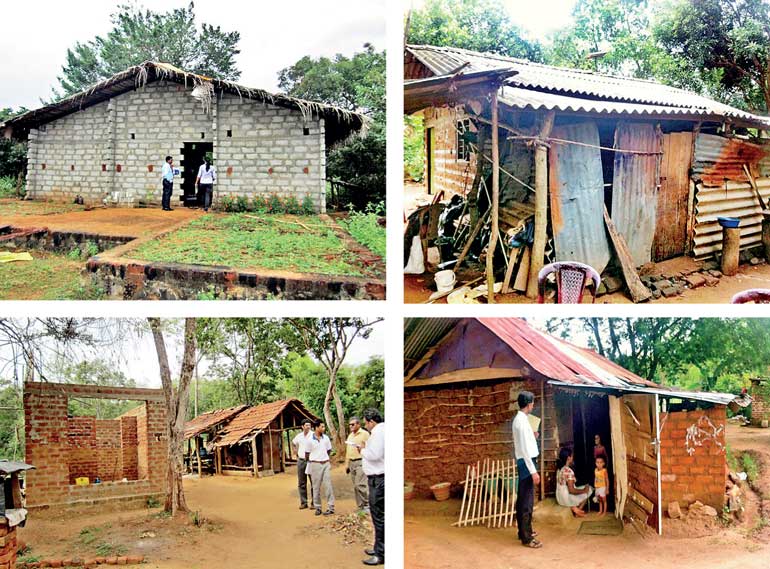 Obtaining a financial assistance from a bank or a financial institution is a dream and a difficult task for the low income families in the rural areas due to many reasons. Non availability of documentary proof for their income, no clear title deeds as most of the lands are undivided, land ownership lies with the parents but income generates by children to service the loan, long distance to a bank branch, high transaction cost, difficulties to get plans, Bill of quantiles, valuation reports and cumbersome procedure, etc, are some of them. These rural folk are innocent and trustworthy, having a commitment for their liabilities. A shelter over their heads as a permanent liveable house has proved to be the best they can get for what they can afford.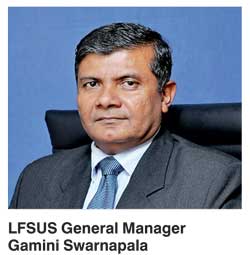 Generally commercial banks are reluctant to finance this category of community considering the distance to the rural areas, difficulty to inspect the projects, non-availability of expected collateral, most of the loans are very small but the process is same, difficulty to mortgage the lands, etc. Finally the profits from these small loans are very marginal and high risk probability and no guaranteed pay back methodology.

However in Sri Lanka, it was noted in most of the rural and urban areas, the inhabitants formed their own groups, societies, and community based organisations (CBOs), etc to help each other in many ways. They have their own savings system to deposit their small savings, daily, weekly or monthly and consider some short term financial assistance for festivals or distress by way of loans based on their financial strength. These small segments are links with a large organisations such as Micro finance Institutions (MFIs), Non-Governmental Organisations (NGOs). These organisations also collect the savings from individuals and small groups and lend for the individual members mainly for lively hood activities. They have a very good relationship with the members and knowledge about their savings habits and loan affordability/repayment capacities etc:. The MFIs deal with their members through the volunteers and the leaders of the village in order to keep the expenses low.

Though the banks has the capacity to lend money, they do not have a proper mechanism to reach this segment in interior areas, but the MFIs has the capacity to reach this segment but they do not have sufficient funds to lend towards this segment directly specially for housing purpose.

In this respect Lanka Financial Services for Underserved Settlements (LFSUS) stepped in to provide credit enhancement mechanism to encourage the banks and MFIs and to bridge the aforementioned gap between the banks, MFIs and rural folk in order to finance this underserved people. LFSUS arrange the banks to use MFIs as a vehicle to reach rural folk and make them bankable whilst providing a credit guarantees for commercial banks to mitigate the risk involved up to some extent and to encourage and stimulate the banks towards the financing of villagers to have a liveable permanent shelter over their heads.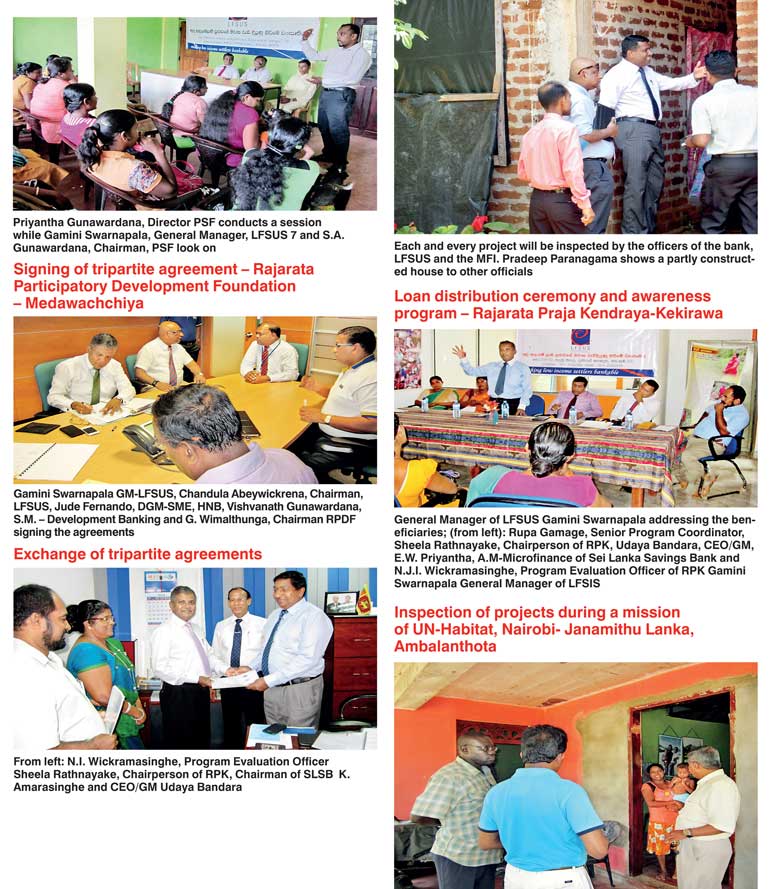 Involvement of UN-Habitat

The United Nations in its endeavour to address the issues of poverty, sanitation and housing for billions of marginalised communities across the world, set up 'The Slum Upgrading Facility' (SUF) Pilot program of UN-Habitat in 2004 to address these issues. The pilot projects were initiated in Kenya, Tanzania, Ghana, Indonesia and Sri Lanka. The success of this program in Sri Lanka has opened new vistas for future development and expansion. UN-Habitat provided $ 1.4 million to form LFSUS as seed capital to implement the credit enhancement facility. UN-Habitat also allowed LFSUS to use a part of the grant for the establishment of an office in Colombo and provided technical assistance and expertise to LFSUS and other partners aimed at promoting the bankable shelter projects for the low income families in the villages. LFSUS in partnership with banks provides a wide gamut of housing requirements. The methodology adopted is a Guarantee mechanism of LFSUS as a comfort for bulk bank loans granted to MFIs in order to grant small housing loan facilities to the rural folk.



LFSUS completes 10 years of service

LFSUS has completed their 10th year of service to the nation during this month. Since the inception LFSUS launched 25 housing projects. Out of which 10 projects have been already completed without any defaults. It clearly indicates the success of this initiative and there are over 2,500 loan recipients constructed their houses as per their dreams, which benefitted more than 10,000 residents in all provinces except North. More than Rs. 250 million disbursed among these low income generated loan recipients under the guarantee amount of Rs. 140 million by LFSUS.

With the dawn of peace after three decades, LFSUS has now earmarked the war devastated regions of the Northern and North Central provinces to carry forward the housing initiative to the people rebuild their lives after 30 years of strife with a "house" they could call it their own.

LFSUS already arranged three bulk loans of Rs: 10 million each during the month of October 2017 to math its 10th anniversary among three MFIs in Chilaw, Thissamaharama and Kalutara benefitting 490 families and 1,600 people for housing, house upgrading, sanitation, waste water management, access to clean water, lighting among other common amenities.

Up to now LFSUS is linked with HSBC, Hatton National Bank, NDB Bank, Regional Development Bank, Commercial Bank, and Sri Lanka Savings Bank. Further some of the leading banks are negotiating to join with LFSUS in the near future to assist this worthy projectPresently LFSUS also provides it's assistance to construct premises for a cottage industry, livelihood activity and social enterprises in the homestead apart from the liveable housing.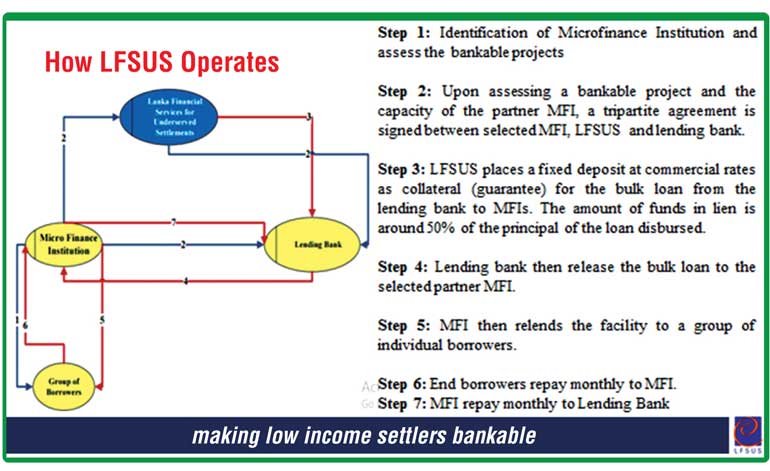 Win-win for all

Today, there is much enthusiasm from various project partners developing the low income settlements. They hope to bridge the gap between the formal financial institutes and the community as the community access to commercial finance for low income housing is extremely difficult. Formal financial institutions, such as commercial banks have little, if any, experience in assessing the risks involved to lending the "settlers". Therefore LFSUS provides community a means of accessing loans through project partners.

The methods adopted by the organisation in distributing the retail loans to the community and by sustaining timely repayments will help sustain a self-sustaining project which in turn will help to expand the MFI's portfolios. They will also receive technical guidance and support as required and advice on overall risk reduction, cost reduction and mitigation procedures while developing the ongoing projects. The additional strength and networking ability LFSUS provides helps in negotiating loans with commercial lending banks at acceptable prevailing market rates. LFSUS would carry out its own due-diligence on these projects individually.

A new commercially viable venture of this nature has not been implemented before; therefore this opens up an untouched market for the banks. This enables them to broaden their portfolios in order to achieve the anticipated progress and rewards while focusing on the long term aspects of their business and never be complacent with the existing customer base. Further they can satisfy themselves that they have contributed to this type of burning national requirement.

Low income householders in urban areas have great difficulty in accessing loans from commercial banks as they are viewed as not being credit worthy and reliable. Through these projects they are able to access new financing opportunities to empower and build better living standards for themselves. The selected householders for loans under our model are not poorest of the poor.

Through the initiative of the Ministry of Urban Development and other related Ministries, the Sri Lankan Government envisions creating a country free of slumps by the year 2020. For this programme to advance further LFSUS helps bridging the gap between the public and private sectors paving the way towards their overall goals as these low income group are in fact the government's responsibility.

LFSUS also invites the blue chip companies to link with them to embark some "Village adoption programmes" through these housing initiatives under their Corporate Social Responsibility (CSR) project.