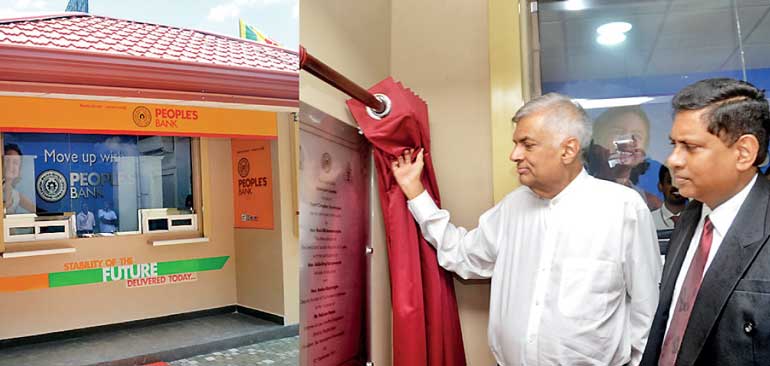 An extension counter of the People's Bank was inaugurated at the premises of Kurunegala Court Complex by Prime Minister Ranil Wickremesinghe. The extension counter has been established in affiliation with People's Bank Super Grade Branch in Kurunegala.

Several dignitaries graced the occasion including Minister of Education Akila Viraj Kariyawasam, Deputy Minister of Civil Aviation and Highways Asoka Abeysinghe and MP J.C. Alawathuwala. In addition, Director of People's Bank and President – Bar Association of Kurunegala Felician Perera, Deputy General Manager of People's Bank (Channel Management) Boniface Silva, Kurunegala Regional Manager D.H.G.A. Devasurendra, Assistant Regional Manager S.K. Dodamwala and Kurunegala Branch Manager S.B. Bambaradeniya were present amongst the distinguished guests.

The staff of People's Bank and several customers also participated in the inauguration ceremony.